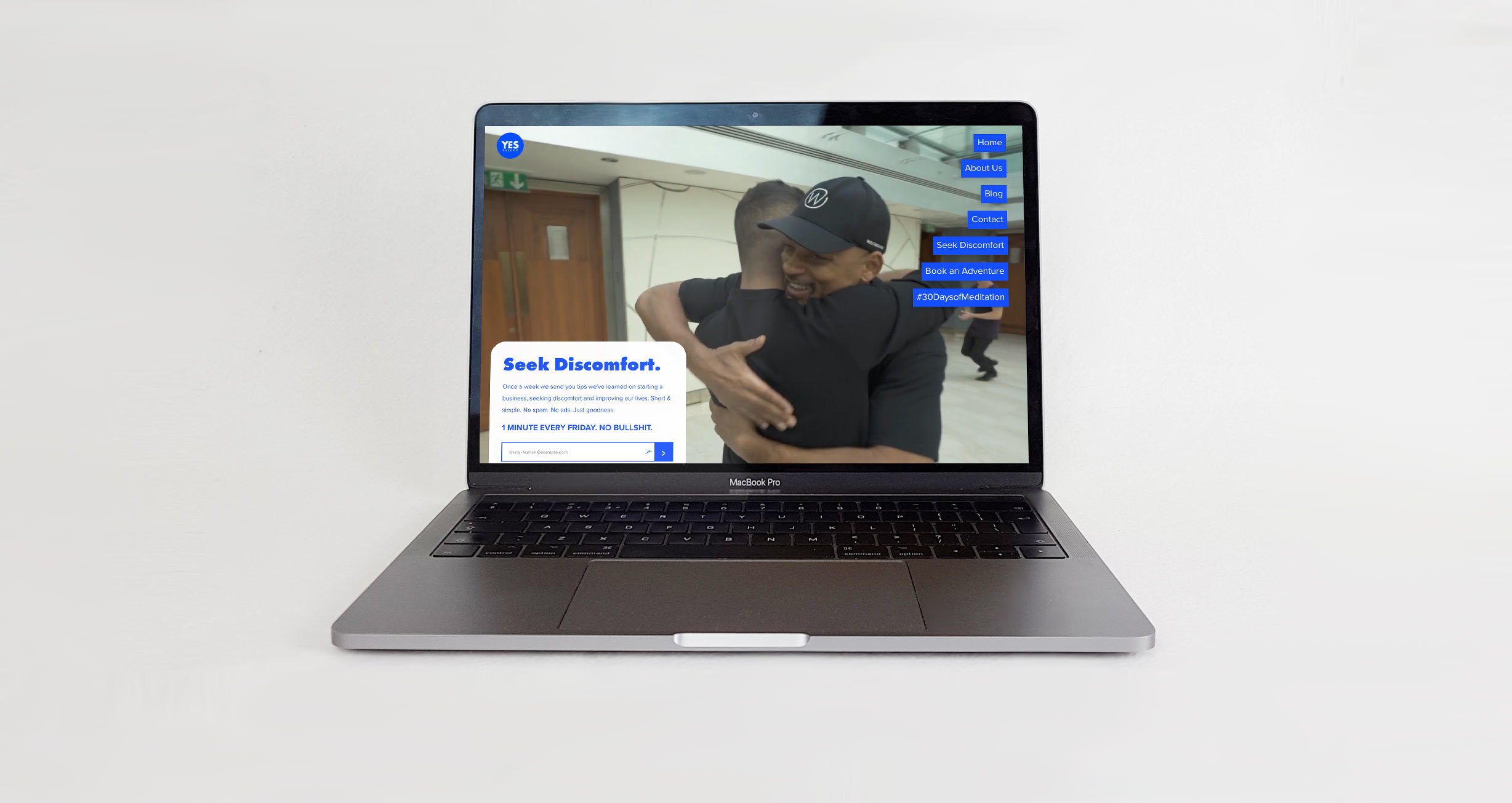 Services

Design & Branding
Web Development
Year

2018, November
Client

Yes Theory!
Yes Theory are a group of friends who have found a mass audience just by saying YES to challenges and sharing their adventures via video. They have over 3 million Youtube subscribers, and over 1 million followers on other social channels. They recently involved American actor Will Smith in one of their challenges.
Huxley were asked to build them a new website on WordPress. Yes Theory had basic brand assets already, so our page designs had to incorporate an existing logo and typeface.
The website needed to host their blogs, which are easily added and edited using the WordPress CMS. Yes Theory use Shopify for merchandise sales, so we integrated it with WordPress so it displays as a page on the same site – making the user experience between the two apps seamless.
Yes Theory continue to post weekly videos on their Youtube channel.
© 2023 Huxley Digital. Registered Company No: 9863911. Read our Privacy Policy. Manage your cookies.