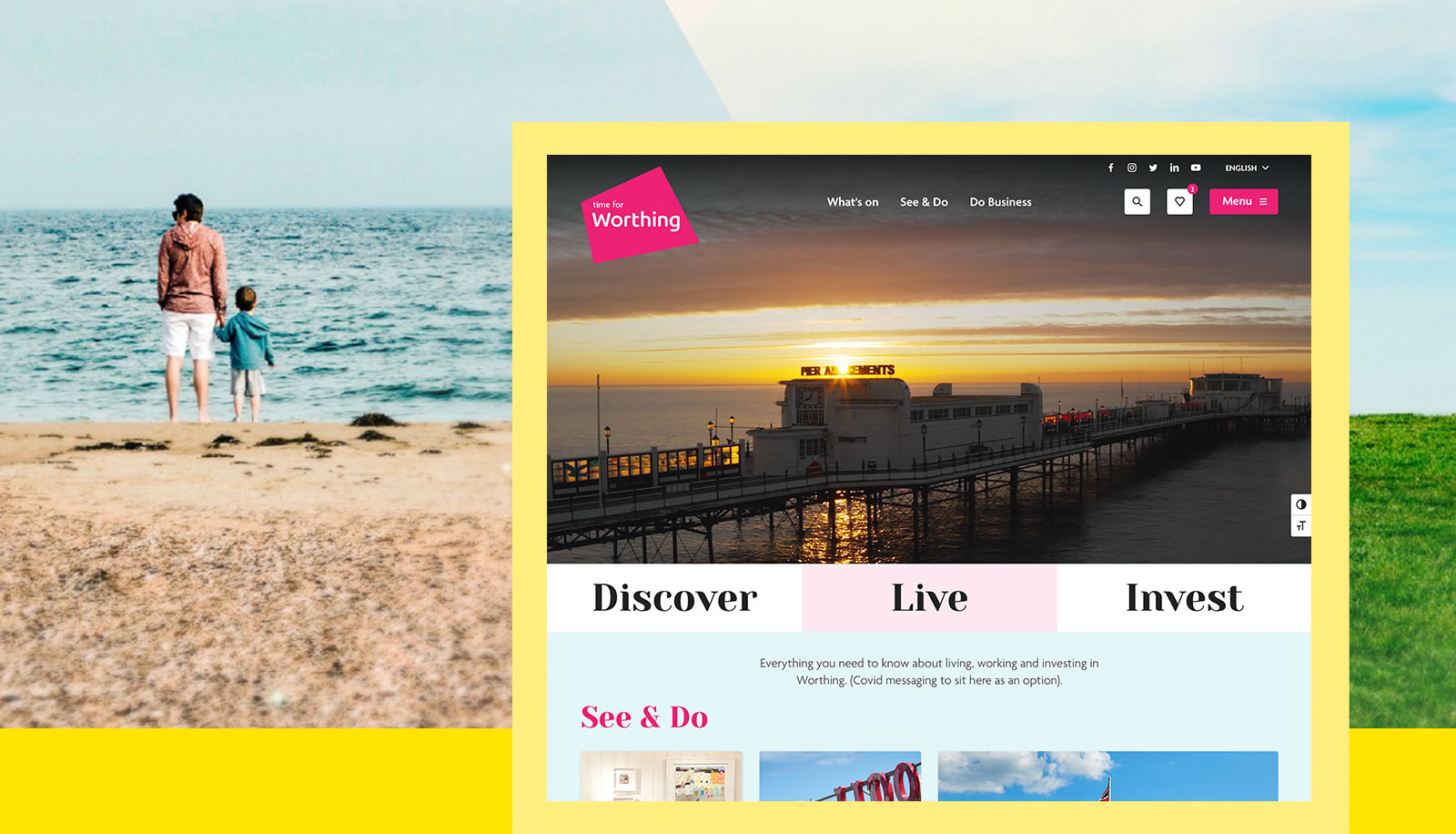 Invest, Live and Discover
A New Place Brand
The Time for Worthing brand was launched in February 2020, promoting the borough of Worthing as a place to Invest, Live and Discover.

Huxley were approached to deliver the primary 'go to' website for Worthing, creating a platform to promote Worthing regionally, nationally and internationally.

The website needed to bring to life the new Time for Worthing brand in a fresh contemporary way and give users a strong sense of 'place' prior to arrival.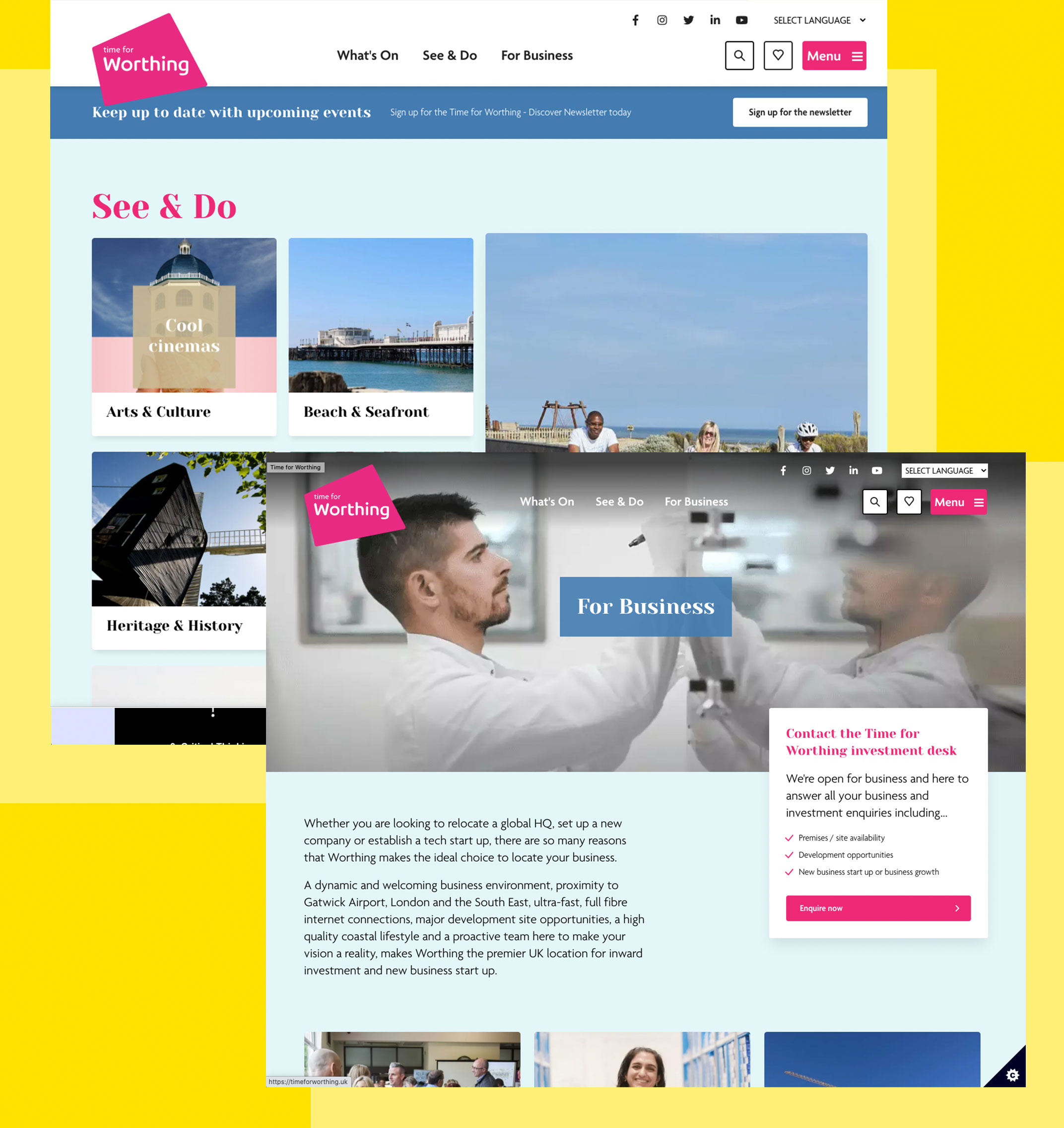 Collaboration, Discovery & Agility
Shared Values
We needed to collaborate closely with multiple stakeholders within Worthing Borough Council in order that the website truly represented the brand they were creating for such an exciting and progressive town.

We surveyed all stake-holders at the outset and delivered friendly and successful Workshops resulting in empathy mapping, UX UI discovery and planning and creation of content inventory.

Furthermore, work was reviewed by real people from Worthing's target audiences, for accessibility design and UX at multiple phases in the project and informed an efficient and agile delivery process.
Bringing Time For Worthing to Life
An Accessible and Intuitive Website
With the confidence that all stakeholders from all parties now shared the same vision for the project, we conducted a design phase that included wire-framing of all key templates, the creation of 'style tiles' to ensure the design focus was correct, and the creation of a digital 'component library' and interactive design prototypes of all pages.

The website included a shallow, focussed structure that drove every user from all audiences exactly where they wanted to be as quickly as possible. With member login functionality, 'wish-lists' for listings, integration of social media campaigns and a quick and responsive listing filtering system, our testing sessions proved that users could immerse themselves in Worthing through the website.
We were thrilled when local Worthing company Huxley came out on top of the tender process for the creation of a new umbrella website for the Time for Worthing place brand.

Huxley's track record for creating accessible websites was a big draw.

We are thrilled with the final outcome - which is testament to the care, professionalism and hard work put in by the team throughout the process.

I can honestly say that every member of the Huxley team has been a pleasure to work with.

Judy Fox
Place Brand & Partnerships Manager
Shared Values
A New Time for Worthing
The TFW website needed to help Worthing deliver sustainability and social value in line with the Public Services (Social Value) Act 2012, and such a vision aligned perfectly with what we try to do at Huxley.

The project was launched on-time, with an agile approach that allowed project priorities to be tailored towards wider marketing requirements.

The platform provides the hub around which Worthing have been able engage all of their audiences. Huxley continue to support the site, ensuring accessibility compliance and continually improving UX via ongoing user research.