Artists, Writers and Artisans
The World's Greatest Creators
AWA was launched in 2018 by Marvel alumni Bill Jemas and Axel Alonso and media executive Jon Miller. With a stable of some of the best creators in the world, AWA have developed some of the freshest and most critically-acclaimed, original graphic fiction in a generation.

In 2021 AWA established its new film and TV division. Their outstanding pedigree was not represented online and AWA Studios approached Huxley to help showcase their offering on the web and drive engagement and interest.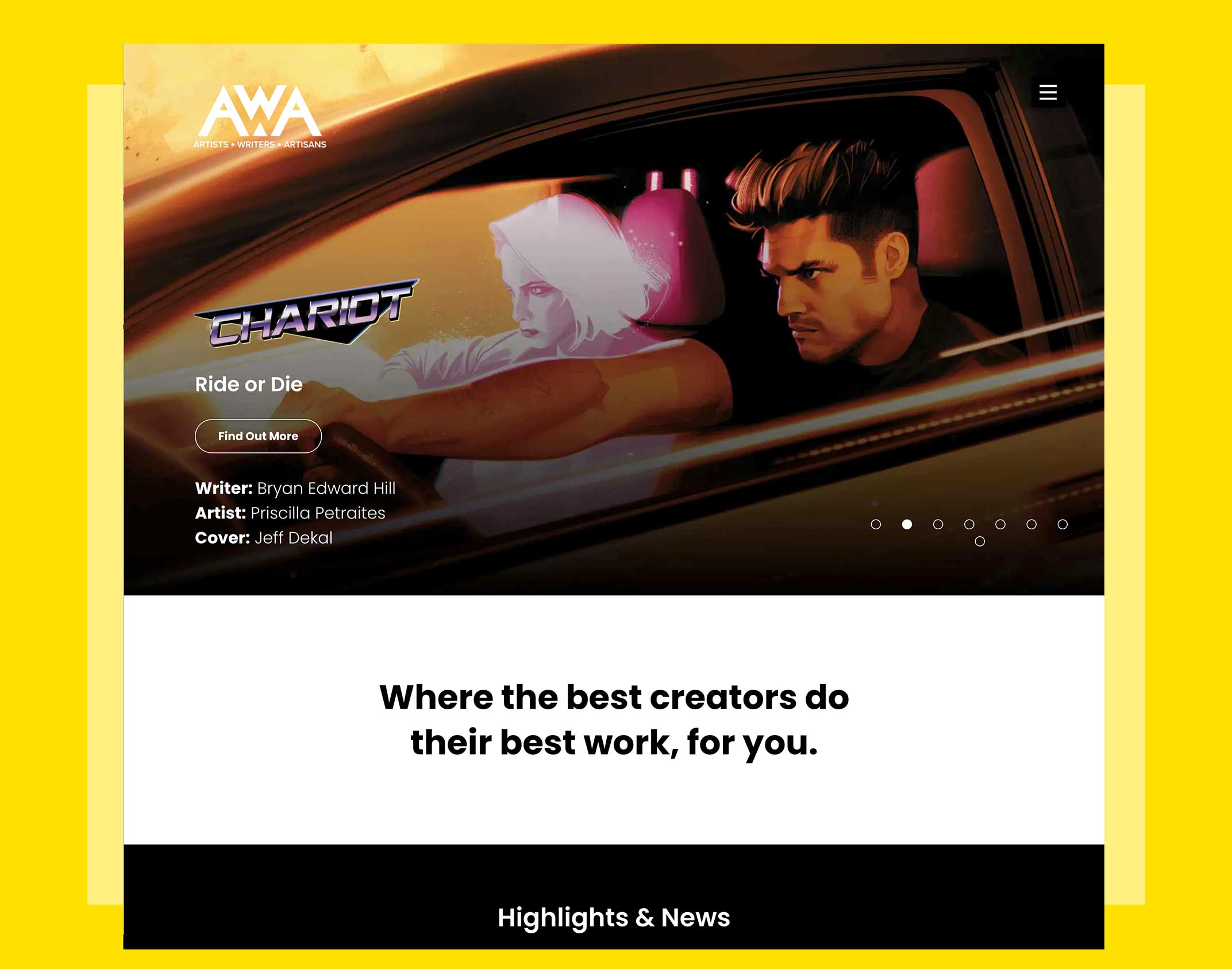 A New World of Entertainment
A new universe to bring to Film and TV Audiences worldwide
When the project began AWA Studios had more than 10 Feature Films and TV series in development and a catalogue of 30+ genre-spanning graphic stories. The new website needed to bring this outstanding intellectual property to life for fans, creators and film and TV studios.

AWA was founded to be an industry leading, full-service entertainment company and this needed to be communicated efficiently online, with content most relevant to that message at the heart of the website.
Original Stories
Bringing AWA Studios to the world
We focussed the project around two distinct phases that prioritised a re-launch as quickly as possible - initially replacing the legacy site with a newly-branded website that spoke effectively to new audiences, primarily in a B2B space. We needed to highlight AWA's outstanding development through positioning of featured news stories and promotion of leading story series.

With some of the greatest comic-book artwork in the world at our disposal, we ensured design revolved around AWA's work and their artwork was able to bring the website to life. We developed an effective digital brand that expanded into a series of consistent promotional materials for use in social media channels and created a basis for future growth in digital channels.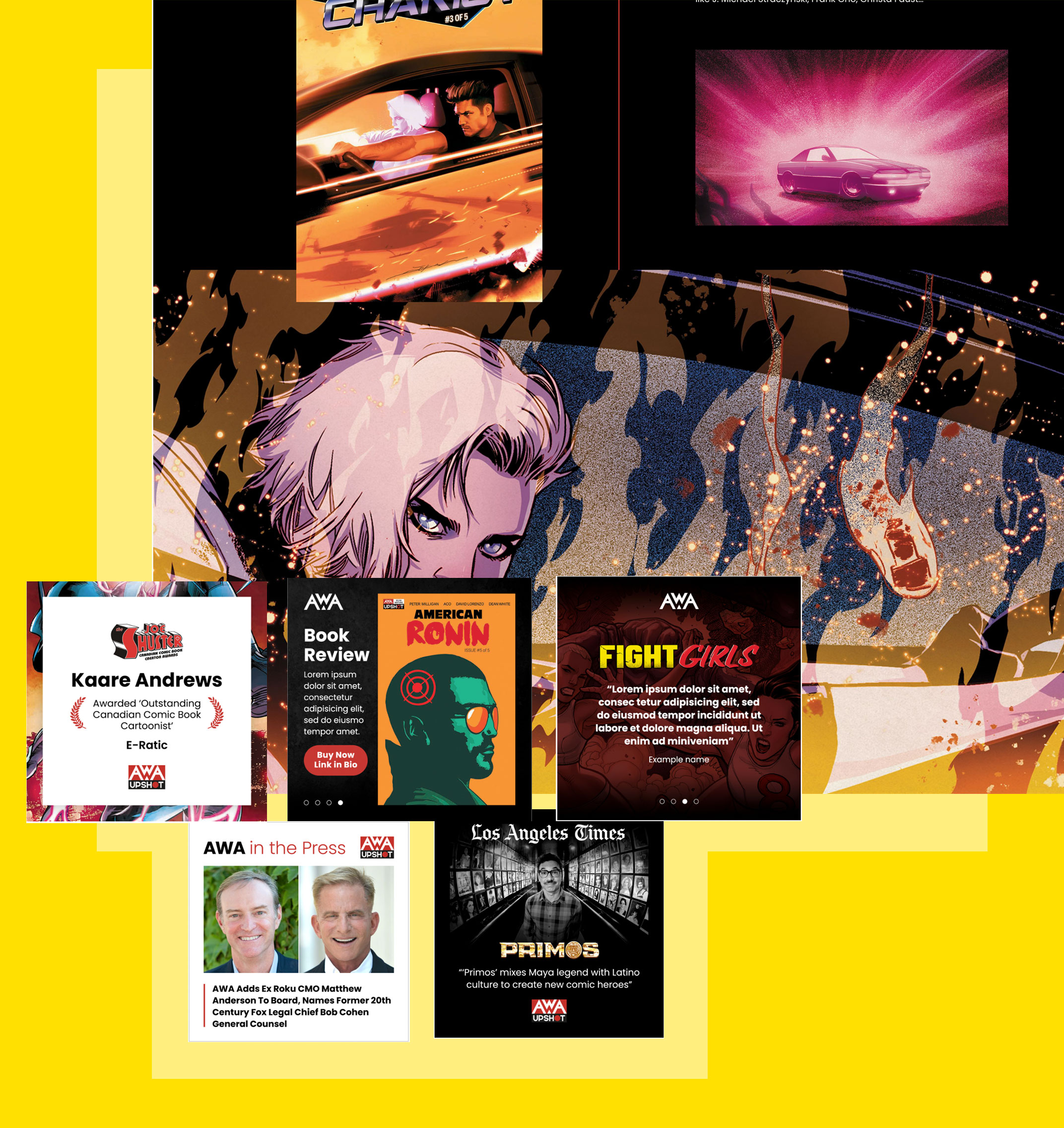 Huxley was the perfect partner to help our team elevate our company positioning and maximize our brand message on-line. They were easy to work with, offered on-going creative solutions, and delivered in a timely manner. The results have exceeded our expectations.

Anne Globe
AWA Studios
New Markets
Expanding Output for AWA
The new AWA Studios website was founded on thorough research that enabled communication as efficiently as possible with the ever expanding markets AWA is moving into. We ensured visitors are driven to the content they want as quickly as possible - communicating AWA's work, pedigree and story and using proof from trusted press resources to promote their incredibly active immersion in the entertainment industry.

We saw engagement time grow by 30 seconds across the first three months of the new website being live and continue to incrementally expand and improve the website in new releases - always informed by real user behaviour.