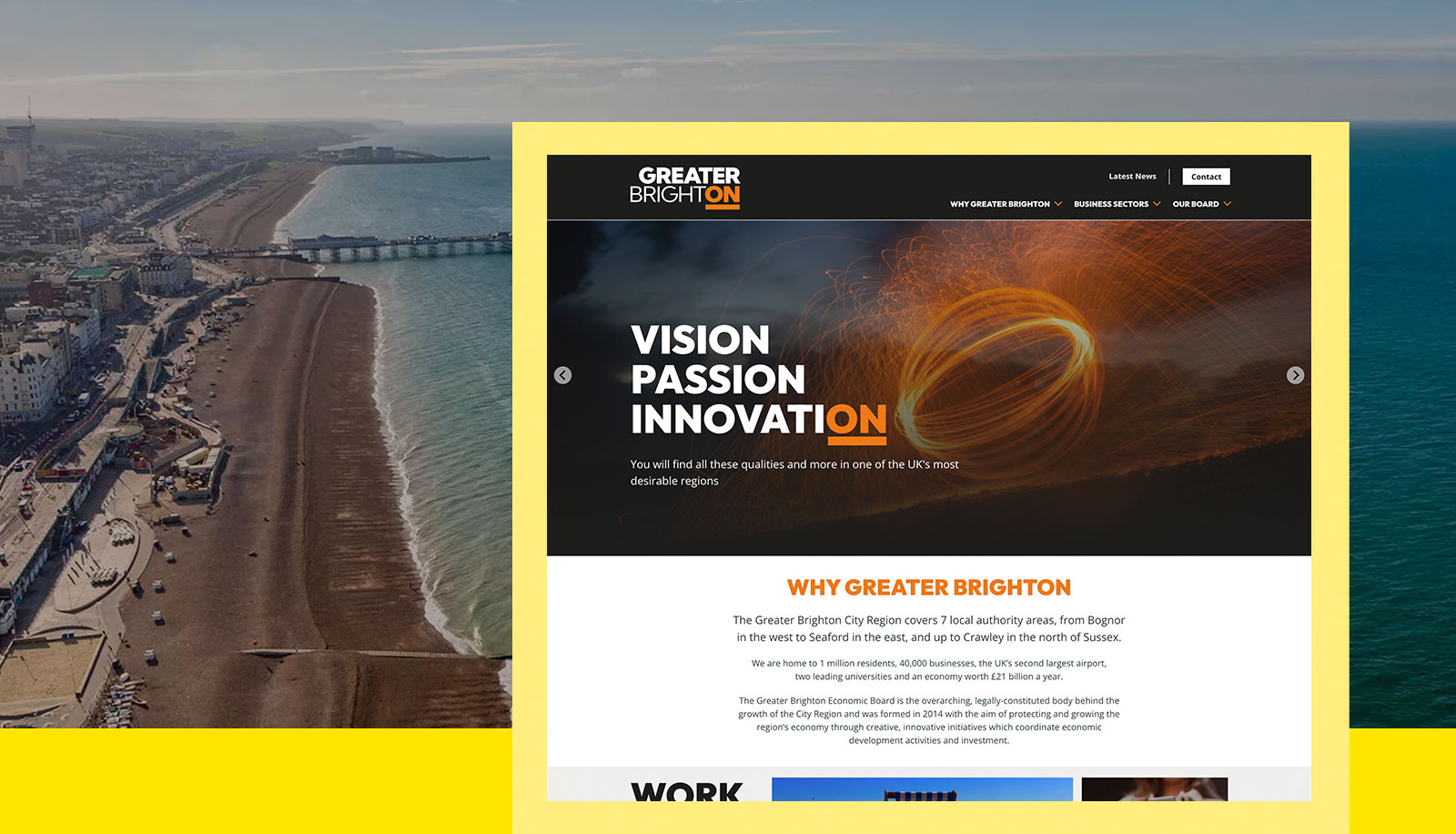 A new brand and website
Old and tired
Greater Brighton Economic Board approached Huxley because they felt their website was "old and tired and no longer told a good story".

It no longer represented who they were and the work they were doing. We ensured everybody involved with the project understood what their audience required from the website, and we worked with their new brand to deliver a solution that met those needs.
Switched On
Promoting Growth
The new website needed to communicate the benefits of the region, the partners involved with the project and the people and processes behind the board helping to promote such a desirable region to live and work in,.
New patterns
Design with Purpose
We conducted a collaborative discovery phase with the team at Greater Brighton, and communicated this from a granular level. Building an interactive pattern and component library that we knew would be accessible and on-brand, before proceeding with more detailed design work.
Creating a new website can feel like a risk - Huxley made it feel simple and safe and we've ended up with something the whole organisation is proud of - to talk about and share with people.

Andy Hill, Business Manager
Greater Brighton Economic Board
Changing and evolving
Connecting Greater Brighton
Andy Hill, business manager at Greater Brighton, told us: "Huxley created a site which reflected the changing and evolving brand and would better connect with the audiences we needed to talk to. They were expert partners too, helping making what can feel like a complex, technical job feel simple and clear. "