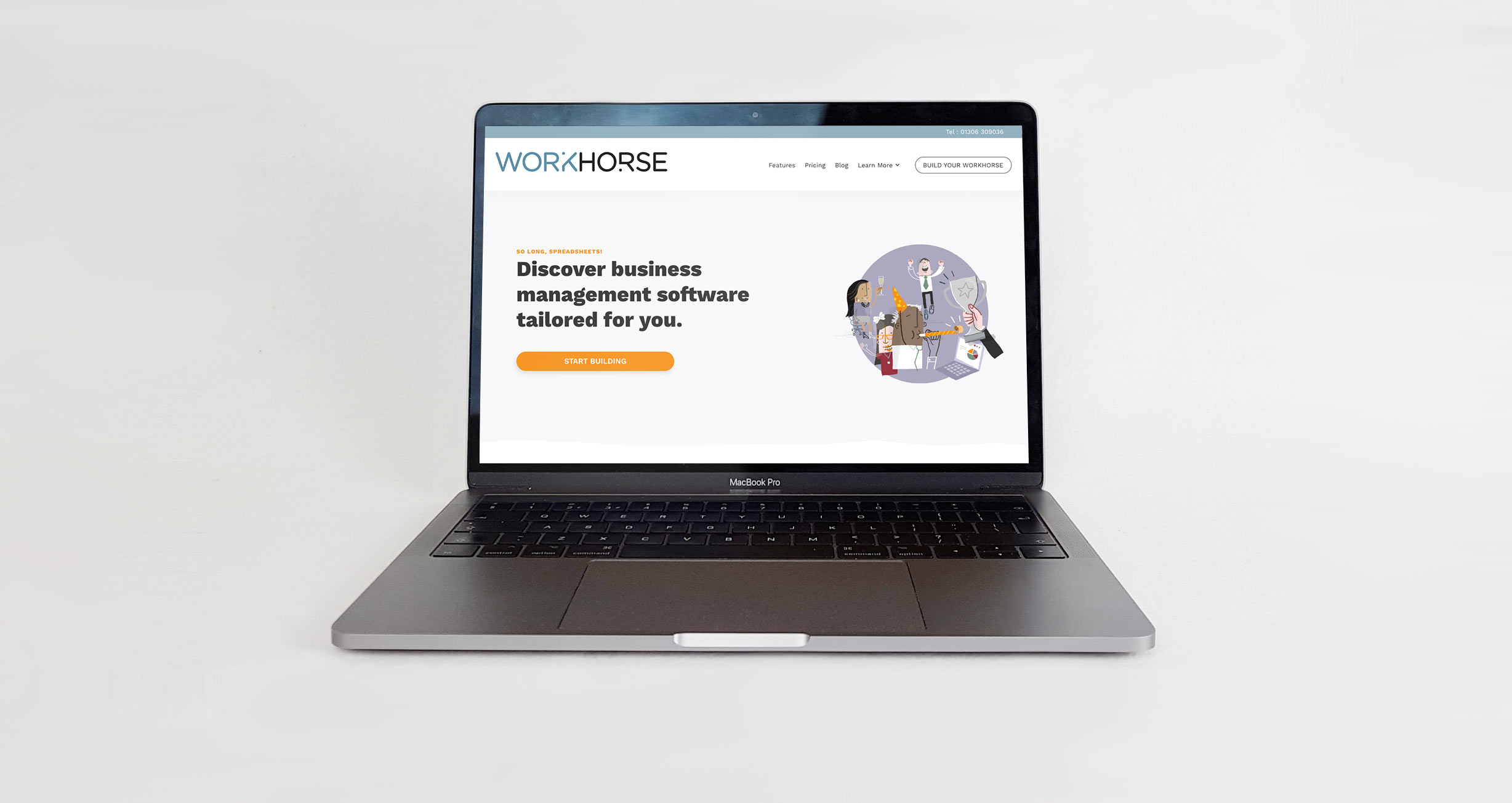 Services

Web Development
Year

July 2018
Client

Workhorse
Workhorse is a new breed of disruptive business management software that allows the user to completely mould the software around their specific business requirements. They have clients globally, and have an industry leading retention rate.
The requirement was to redesign their previous website, making it a much more effective selling tool. They already had key brand assets (logo, header typeface, colours) and a strong illustrative style that they wanted to keep. They recognised that their new website would need to be a lot more interactive.
We wireframe each page alongside writing the copy to make sure the CTA's are in the correct positions. The previous copy was jargon heavy and over-repetitive, so we stripped it all back and set it in a more of a human tone. It's more effective to deliver a USP well rather than rely on copy alone to sell it at various points all over the website. With Workhorse, we really focused on isolating the USP's and delivering each one effectively.
The website is a bespoke WordPress theme, allowing the Workhorse marketing department to access the Content Management System. It was integrated with Google Analytics as standard, and the pages were all optimised for SEO.
© 2023 Huxley Digital. Registered Company No: 9863911. Read our Privacy Policy. Manage your cookies.