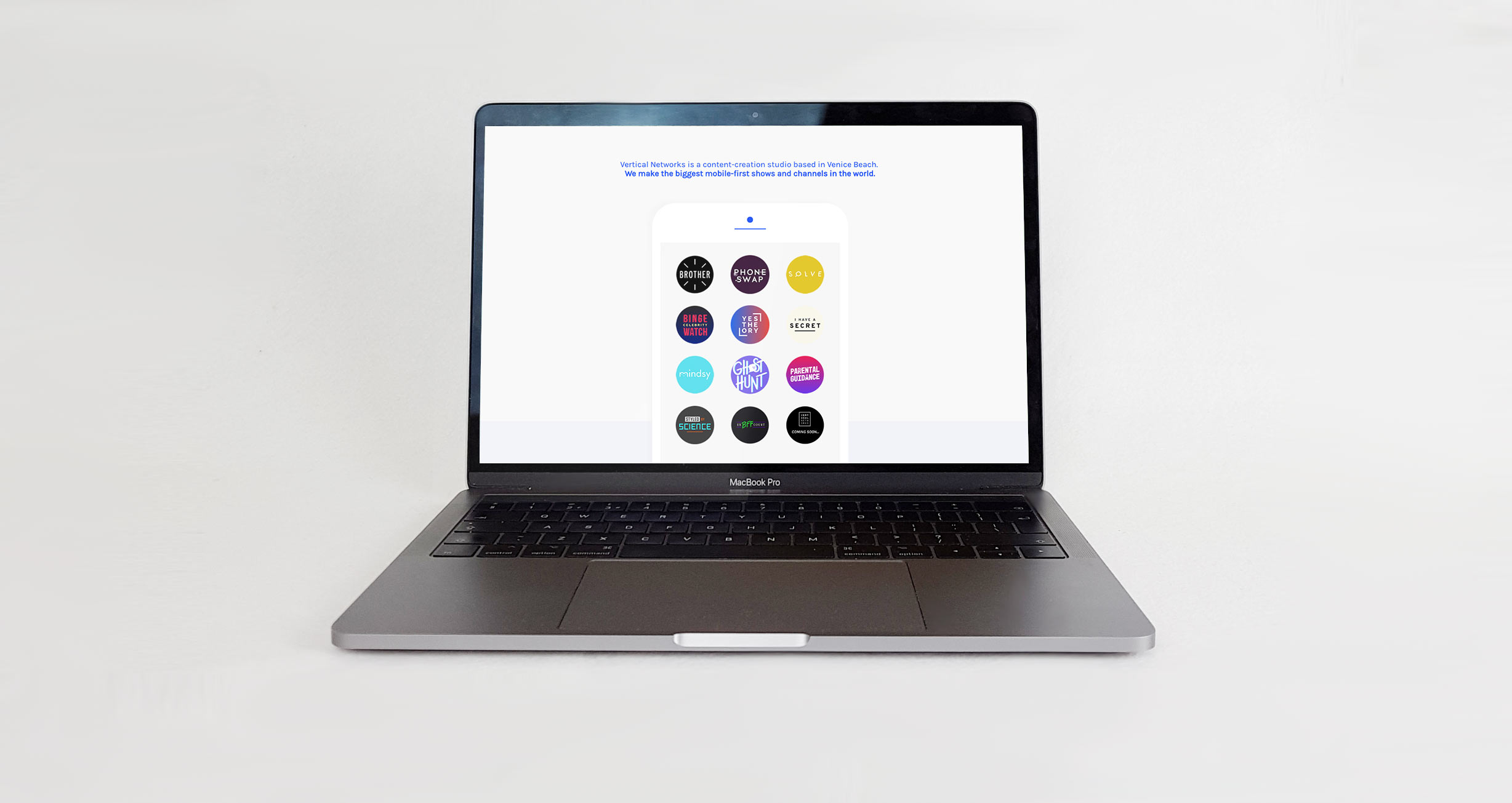 Services

Web Development
Year

2018, January
Client

Vertical Networks
Vertical Networks are a World leading short form video content provider for mobile, specifically Snapchat. Their shows include Yes Theory, Phone Swap, Brother and Celebrity Binge Watch. They are based in Los Angeles, USA.
Huxley were asked to design and build a new website for Vertical Networks. Their old website was just a one page brochure site with very little content, and no consideration had been made into creative UX.
Vertical Networks primarily make content for mobile. They make content for over ten shows – all of which needed to be visible on the homepage, displayed in a creative yet relevant way, and each also needed their own landing page showcasing a showreel.
We agreed to make the mobile phone a prominent feature on the home page and landing pages. Each show's logo would fit inside the mobile screen, resembling an app, and the user would be able to click through to the landing pages by clicking on the 'app' – just like a real mobile phone. On the landing pages, each showreel plays automatically inside a mobile phone illustration.
We continue to work with Vertical Networks – who have a service level agreement with us. We have also built separate websites for their shows Brother, Yes Theory and Solve.
© 2023 Huxley Digital. Registered Company No: 9863911. Read our Privacy Policy. Manage your cookies.