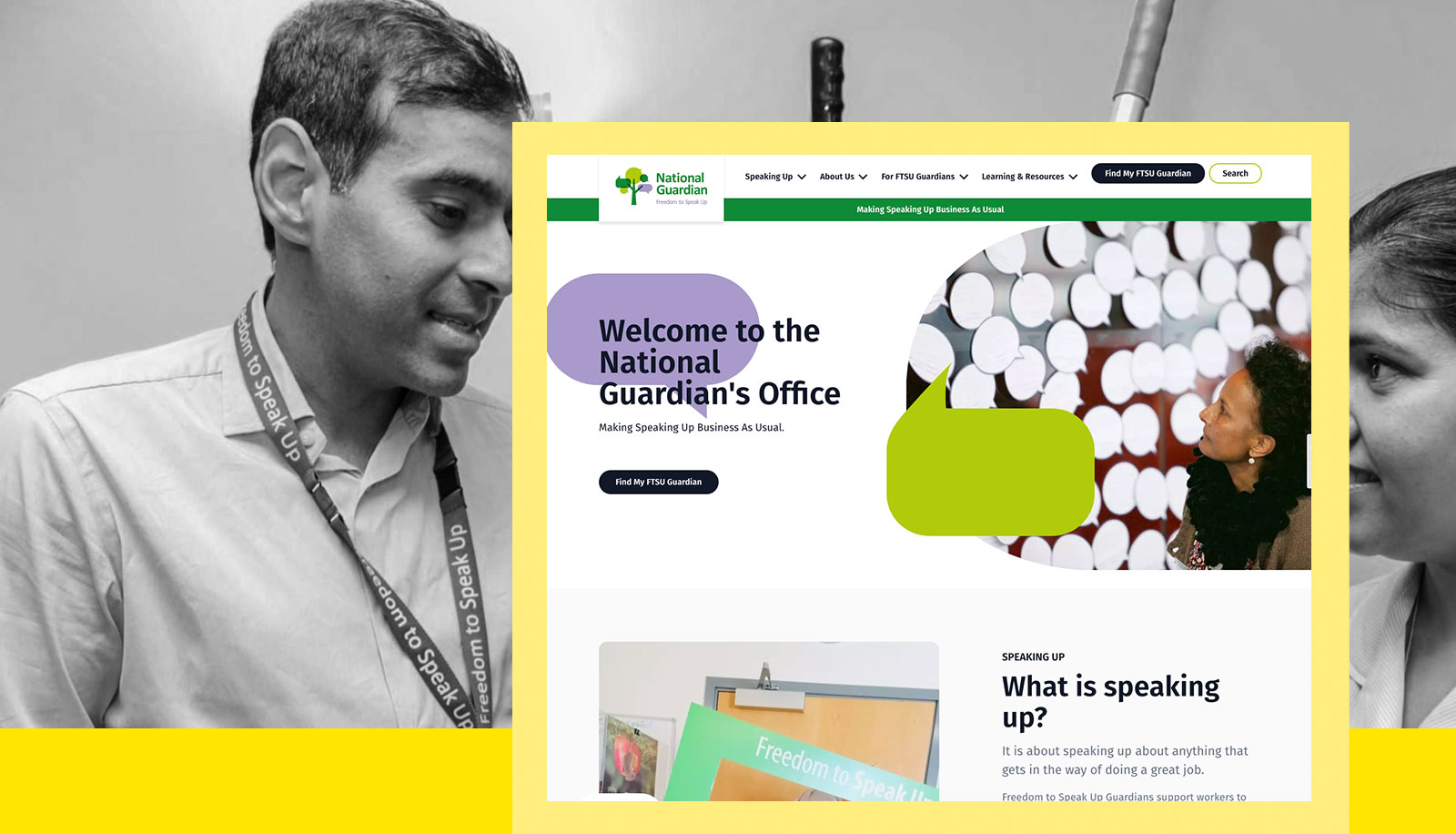 The Problem
Collaboration and Conversation
The National Guardians Office approached Huxley for assistance in delivery of a fully accessible website to help their small and busy communications team communicate with healthcare workers, senior leaders and 'guardian's. 'Guardians' are there to enable workers to SPEAK UP and disclose anything that may get in the way of high-quality and effective care, so it was vital for the website to be welcoming, informative and compelling.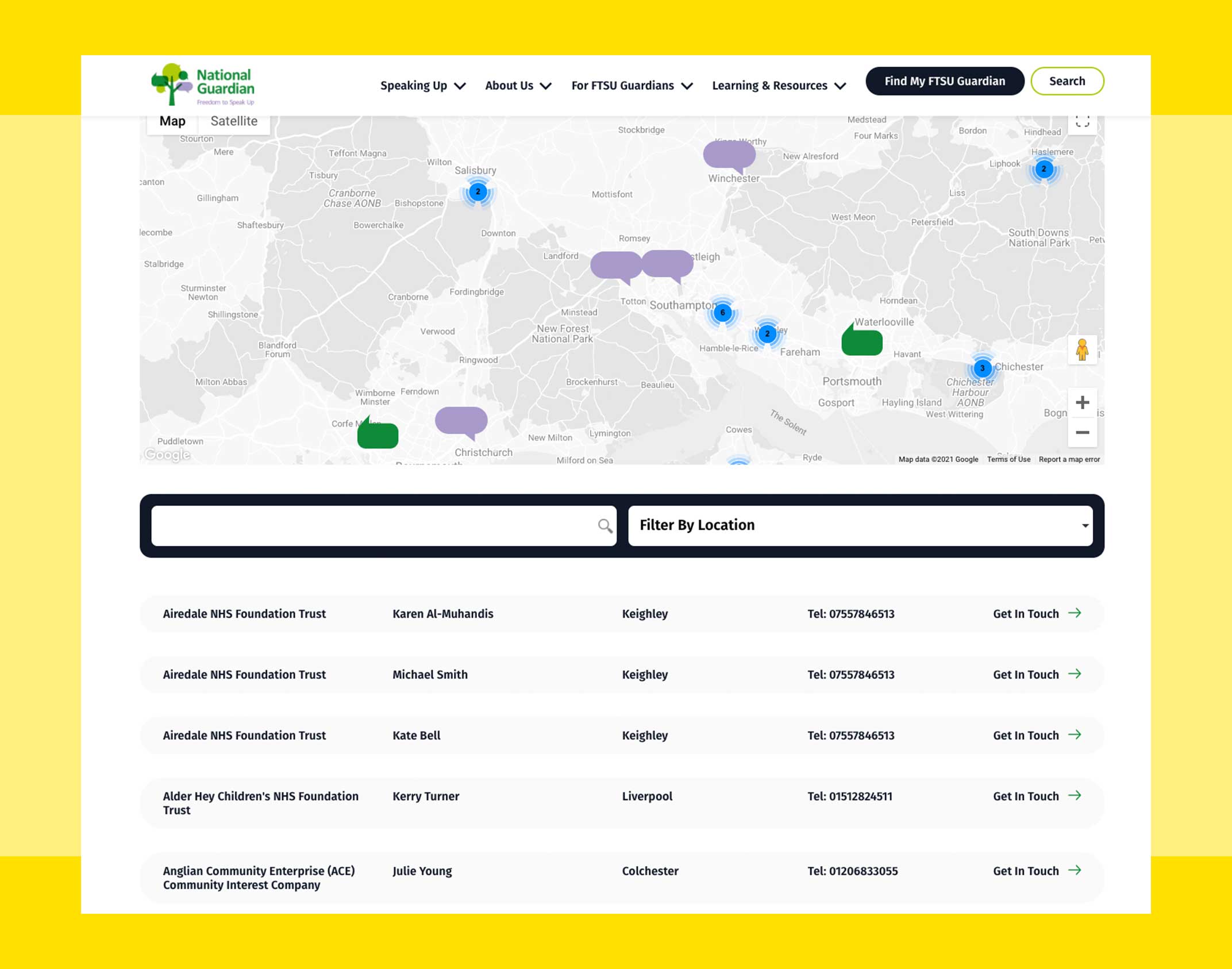 The Right Information Straight Away
Communicating with diverse audiences
The National Guardian's Office needed to communicate different information to three distinct audiences through their new site whilst ensuring the same quality of experience for all. We collaborated to specify all key user journeys and priority functionality so that we could define page layouts, and a website structure that got users to the information they needed when they needed it. Benefits for all audiences were made clear as soon into their visit as possible.
A Digital Brand
Consistent re-branding of The National Guardian's Office
Having recently re-branded, the NGO needed to further evolve their new identity to work online and on-screen. We developed a suite of interactive components and a design palette that could be used across digital channels, making the most of their newly designed core identity. Even with tight time-constraints, we were able to invest sufficient time in design knowing that we could still efficiently deliver the interactive product required by basing the website on our own accessible Wordpress framework.
The team at Huxley were a pleasure to work with. From the start of the project to the finish, everything ran smoothly. The team were responsive, deadline driven and produced a quality website based on the needs of our organisation's audiences. We would recommend using Huxley to build your website without hesitation.

Katherine Bradshaw, Communications & Engagement Manager
The Impact
An Accessible and Affordable Website
Following on from a collaborative testing phase which included user input throughout, the website was completed on-time and on-budget. It provides the 'Freedom to Speak Up' campaign with the platform it needs to provide support to guardians as well as training, information and resources for those seeking immediate help and advice. Content can be easily maintained, and users are able to find the person best suited to support them as quickly as possible.