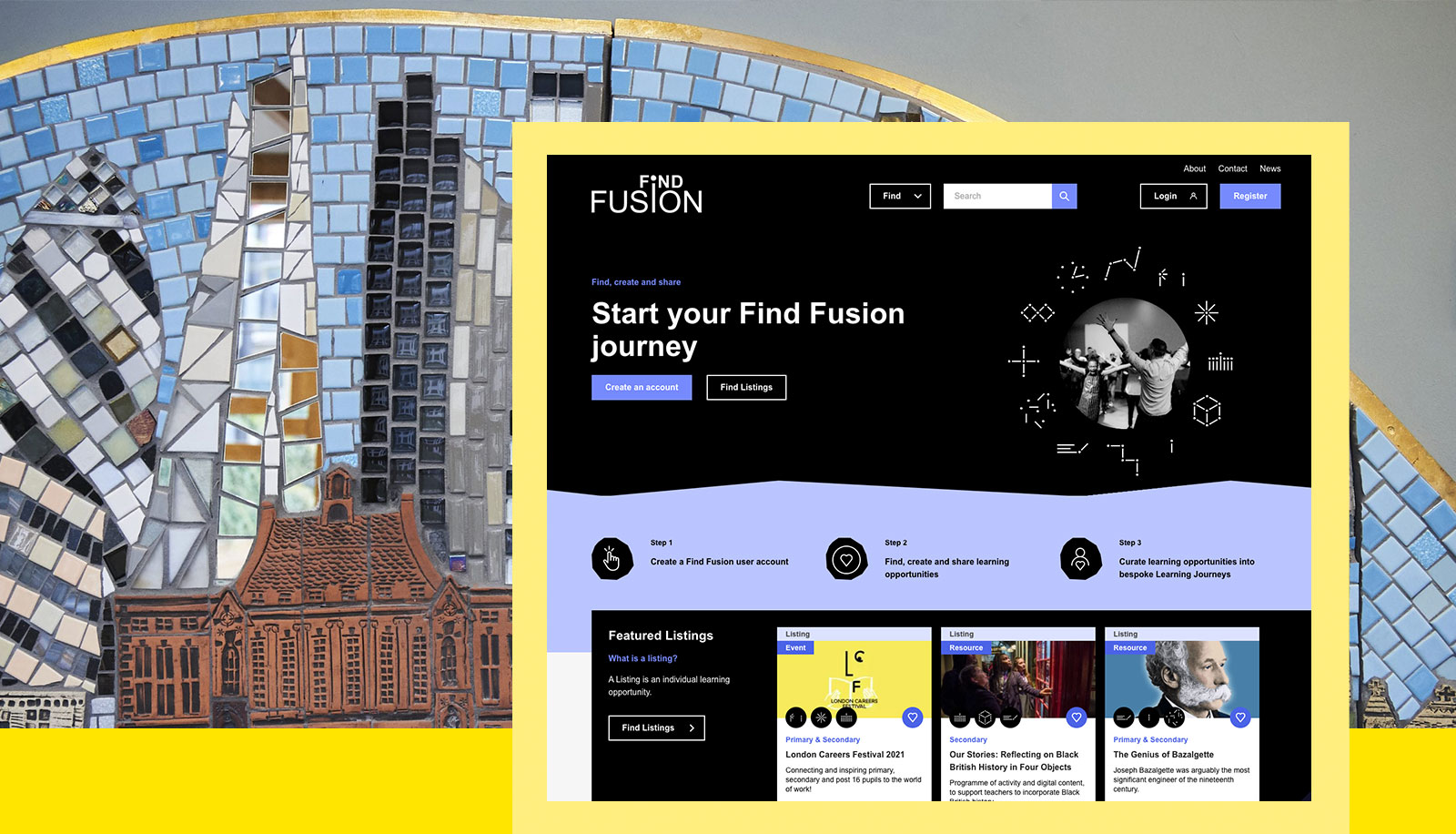 The need for Fusion
Education, Cultural Learning and Skills
The City of London's Department for Community and Children's Service engaged Huxley to deliver a new website in support of the City Corporation's Corporate Plan (2018-23). The website needed to draw together education, cultural and creative learning and skills and lifelong learning in order to promote a flourishing society within the city. We created a standalone digital platform that acts as a one-stop-shop to the City's Education, Cultural Learning and Skills portfolios. The new "Fusion Hub" needed to provide better access for young and adult learners to find educational, work-related and cultural learning opportunities provided by the City Corporation and its multitude of partners. Equal opportunities and accessibility had to be at the heart of this project.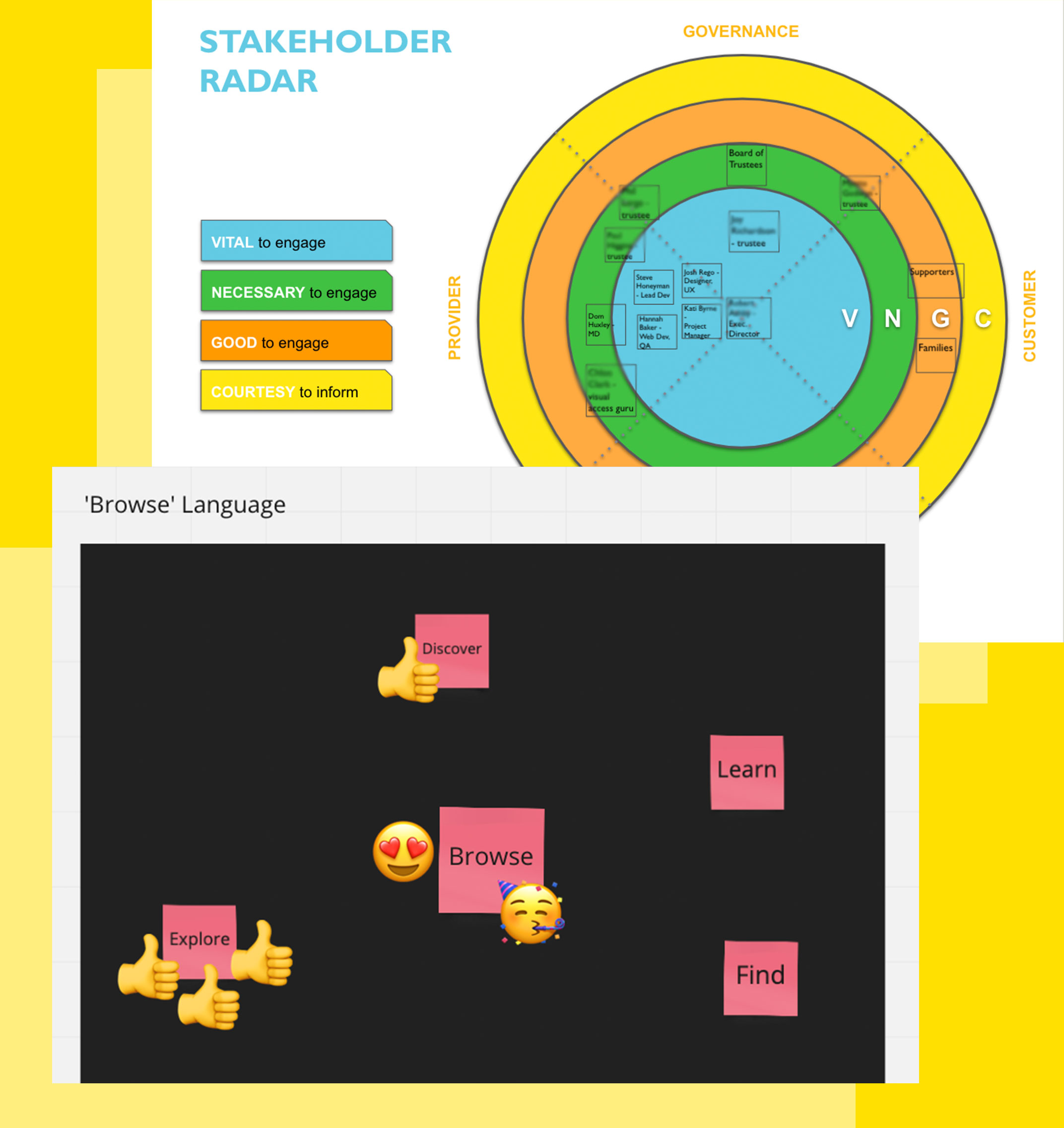 An Agile Approach
Delivering for the City
In order to conform to a tight turnaround time that covered the new year break and needed to consider the constraints of remote-working, Huxley specified and maintained a tight schedule and ensured close collaboration from the outset. The project began by introducing all stake-holders from client and agency-side to an agile project management approach that focussed first on thorough, collaborative discovery and design, and later on development of key functionality across multiple iterations (sprints) as determined by priority to the City. This approach ensured all functionality was delivered in stable releases, on-time and on-budget.
An Accesible Network
Bringing Learning Opportunities to Life
The new 'Find Fusion' website needed to communicate the department's ethos that true 'fusion' is learning and skills development that emerges from multiple sources and through formal and informal learning environments. Teachers and organisations needed to find, curate and list learning opportunities from across the City's education, work and cultural learning networks. Simple, efficient and intuitive UX was therefore vital to the project. By following our proven discovery and design processes, and involving user research as early as possible in our build, we were able to deliver a complex suite of functionality (including account management, wish-lists, and curated playlists) that felt effortless to use and remained accessible to all audiences.
"It's been a pleasure working with the Huxley Digital team, who went above and beyond to bring our vision for Find Fusion to life.

We were consistently impressed with their work, from fantastic Discovery workshops at the outset that really helped refine the purpose and build of the site, through to brilliant design work that showcased their understanding of the need and a rapid agile approach to the build that delivered the project in an impressively short timescale.

Their use of cutting edge project management and collaboration tools helped keep everything on track, and the feedback from our diverse range of partners since we launched has only been positive. We're really looking forward to seeing Find Fusion grow!"

Natasha Hanckel-Spice
Lead Partnerships & Programmes Officer at City of London Corporation
The Impact
Learning Journeys for All
The completed "Find Fusion" website allows visitors to contextualise learning opportunities from multiple sources in a way that works for them, and is a working example of accessible and efficient UX. The website is flexible in how it can be used, and has a scaleable and flexible platform that will continue to serve the needs of its owners for the rest of the campaign's lifetime. The website was tested against GDS security requirements and also passed testing by City Police. Huxley successfully managed the risks posed by a tight turnaround time and the project was delivered on-time with widespread stake-holder buy-in. Huxley continue to support the site, ensuring accessibility compliance and continually improving UX via ongoing user research.