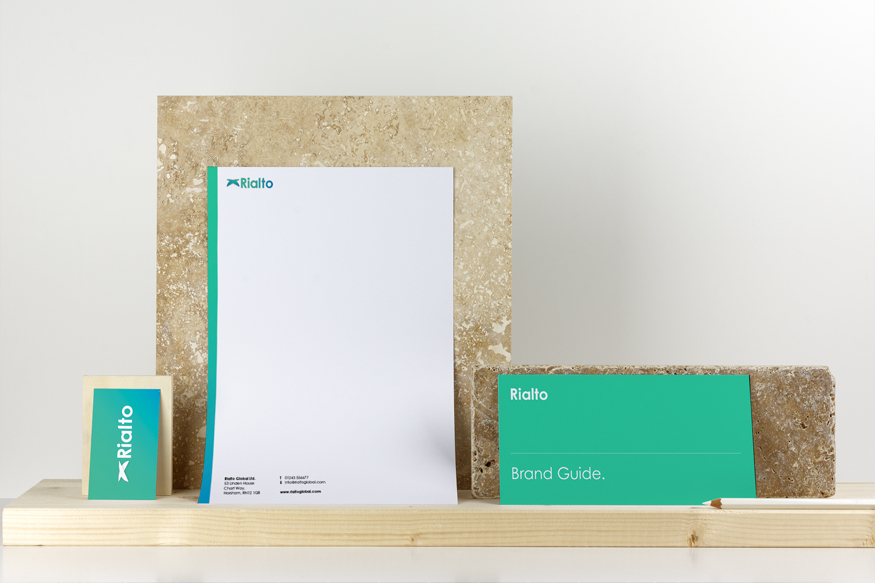 Services

Content Strategy
Design & Branding
Web Development
Marketing
Year

June 2018
Client

Rialto Global
Rialto Global conceived the World's first exporting one-stop-shop for business looking to search, ship and pay all via one online hub. They have exclusive relationships with various exporting partners, and have the directors have extensive experience over many sectors of international trade.
Huxley were asked to create a brand identity and brochure website for Rialto's launch phase. The brand needed to look corporate and contemporary, and Italy's Rialto Bridge needed to be referenced within the branding somewhere.
The website was to act initially as a brochure site, detailing Rialto's offering and encouraging visitors to register interest in the service. A PPC and SEO campaign and other marketing activities would be driving users to the website.
Logo concepts were drawn out and refined before sending to the client for feedback. When we settled on one concept, this was explored further and potential brand colours were introduced. We finally settled on main logo with icon options, brand colours and typefaces. The brand identity was designed with print and online in mind.
The website would quickly become a resource hub for people looking to export, and so WordPress seemed to fit the bill in terms of blogging features. The Rialto team were familiar with that CMS and the built in SEO tools were attractive to them. We built a custom WordPress theme and custom fields, to allow Rialto to have full control over new and existing content.
© 2023 Huxley Digital. Registered Company No: 9863911. Read our Privacy Policy. Manage your cookies.