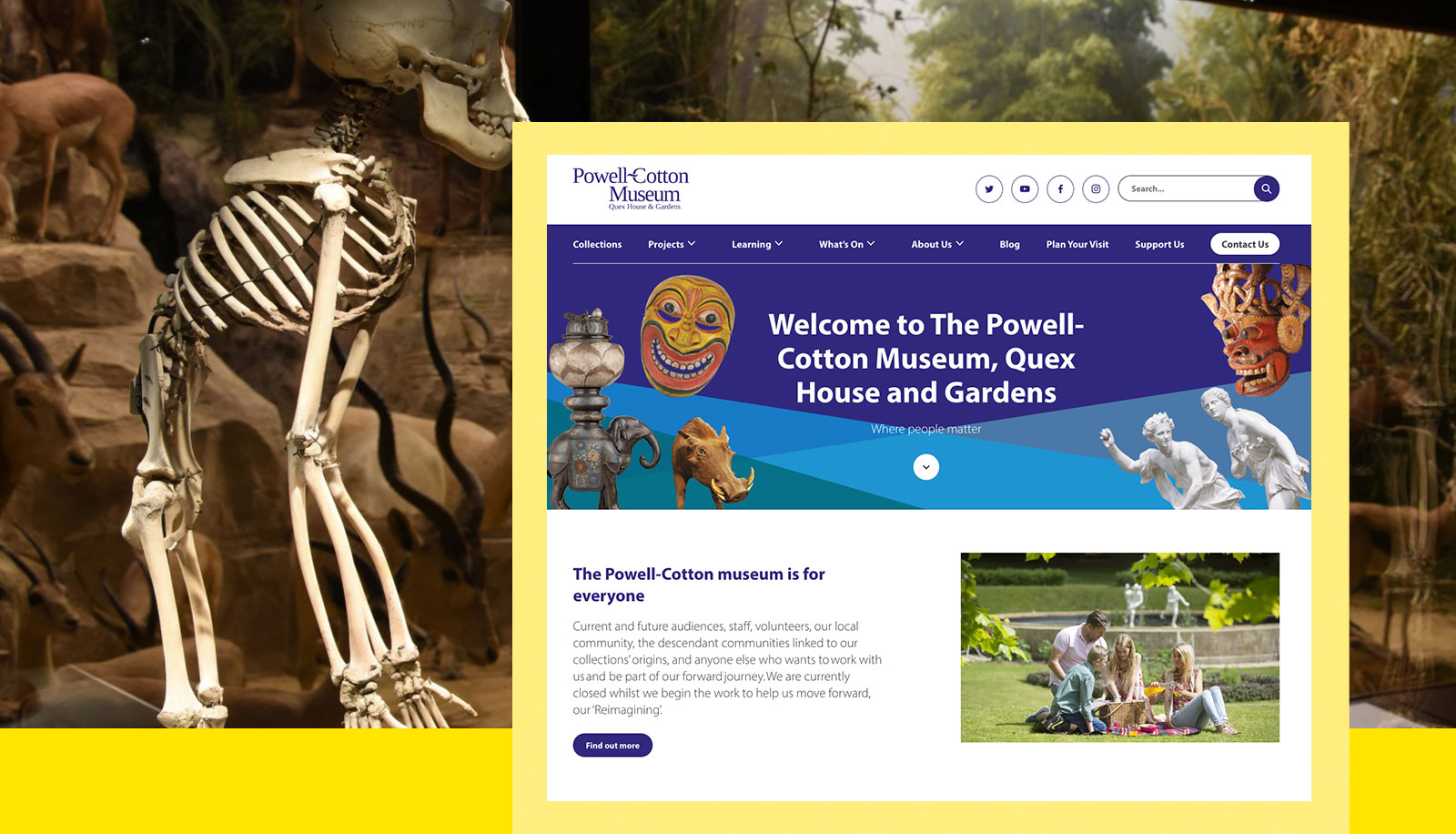 The Problem
Collaboration and Conversation
When the Powell-Cotton Museum approached us, they asked for their website to be a collaboration and a conversation with their audiences, both near and far, during and post COVID. Normally the museum would engage with its visitors in person and it became imperative for that audience's voice to be heard regardless of constraints due to location or the global pandemic. As a result, the website needed to be accessible to all, and it needed to showcase the exceptional outreach performed by Powell-Cotton's communication team via their social channels.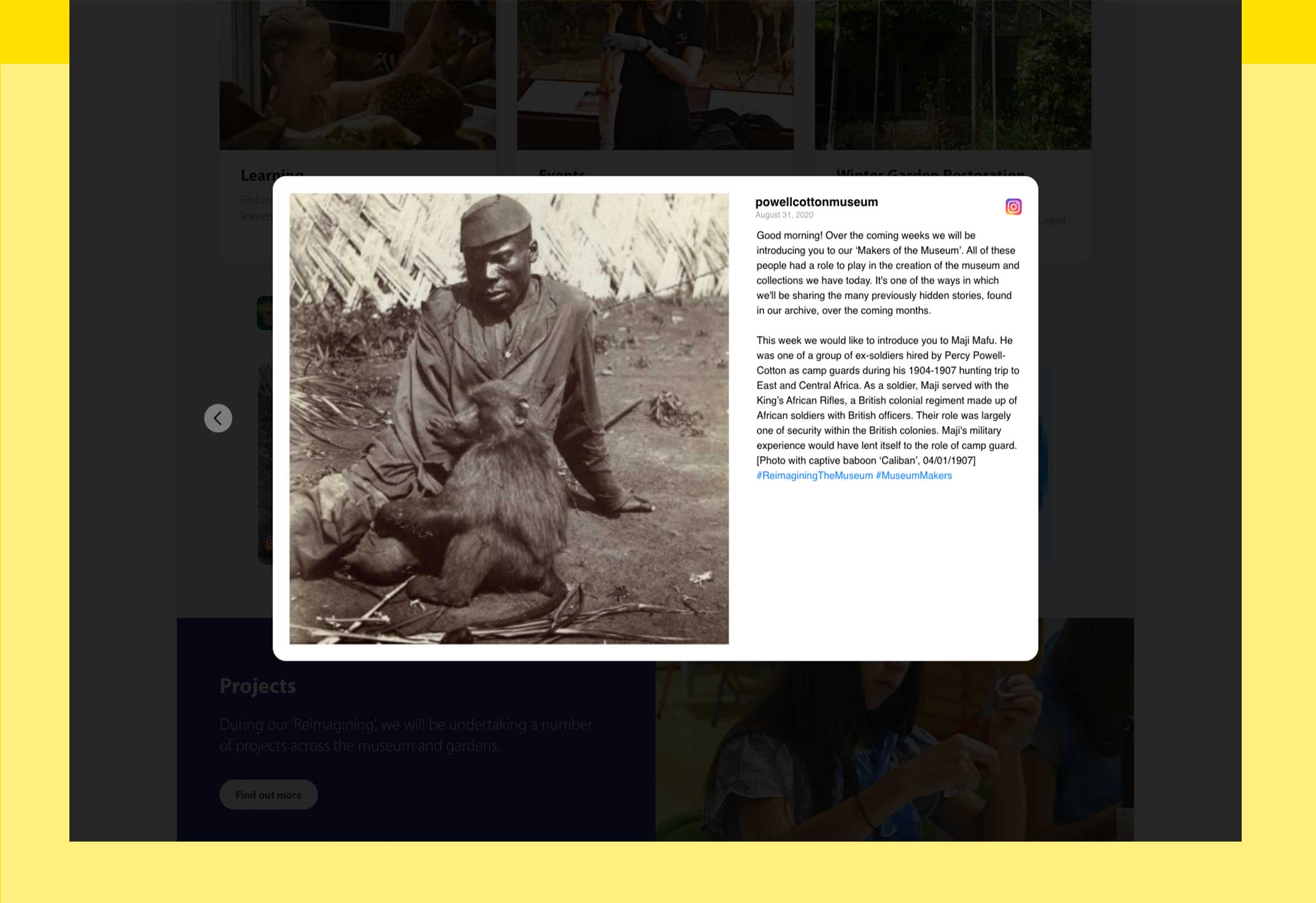 Inclusive and Empowering
A User-Centric Approach
It was also vital for the museum's role as a champion decolonisation - "addressing the silences of the past, acknowledge privilege and adjusting balances of power in the present." It needed to be collaborative, inclusive and empowering. We embarked on a comprehensive collaborative discovery phase in order to level-up the Powell-Cotton brand to work as effectively and accessibly as possible on-line, and provide a welcoming, intuitive and contemporary palette for the new website.
Intuitive Management
Up-To-Date Communication
We created a Wordpress-based website based around content hubs that allowed flexible content and integration of customised social feeds from multiple channels. This allowed Powell-Cotton to provide the best of their social content for the most relevant audiences, combining conversations from Facebook, Twitter and Instagram. We also created a full collections management system that allowed their team to start to catalogue their vast and diverse collection of exhibits for review online. This system is easy to manage and cross-reference across the site and filtered collections can be embedded within focussed landing pages.
Huxley have been brilliant to work with. As a charity we considered our audience in our initial scope and Huxley ticked all the boxes in terms of price, design and accessibility. We are really pleased with the end result and will continue to work with them in the future.

Lyndsay Ridley | Head of Operations
The Impact
Continuous engagement
The website was completed on-time and on-budget and has provided a platform for Powell-Cotton to reimagine their Museum to it's online community, while it reimagines the physical space over the next 18 months. The new website offers all audiences the optimal, accessible experience that they expect from such a leading public-sector organisation. Huxley continue to support the site, ensuring accessibility compliance and continually improving UX via ongoing user research.