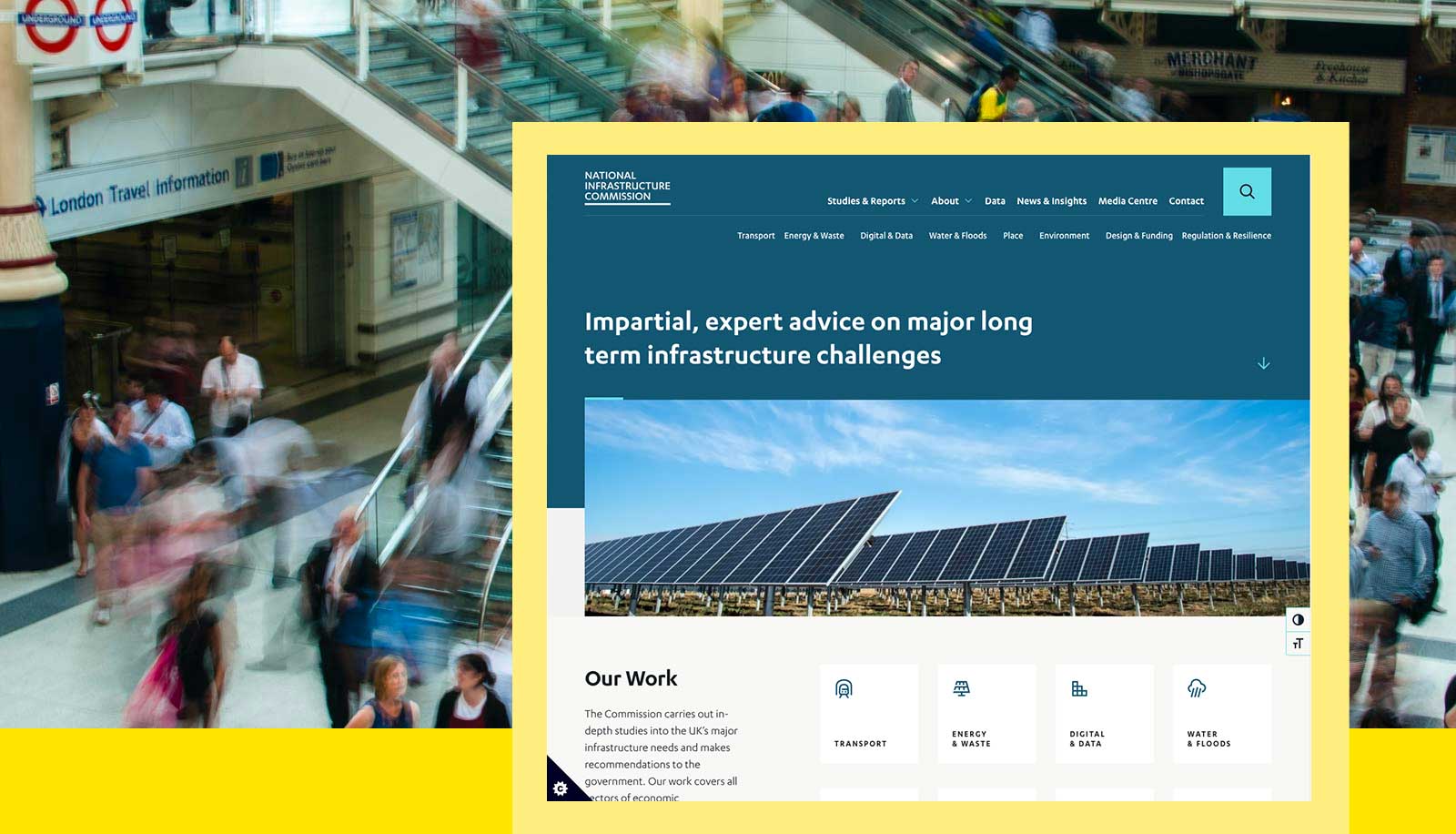 The Problem
Updated and Accessible
The NIC asked for a one-stop shop to enable their users to find whatever information they need about the NIC; quickly understand their policy agenda and recommendations; download reports and publications; engage with their existing work programme; and keep abreast of any emerging developments. The website needed to ensure that content was accessible to all audiences, including policy-makers and press that needed to find the content most relevant to their needs as quickly as possible.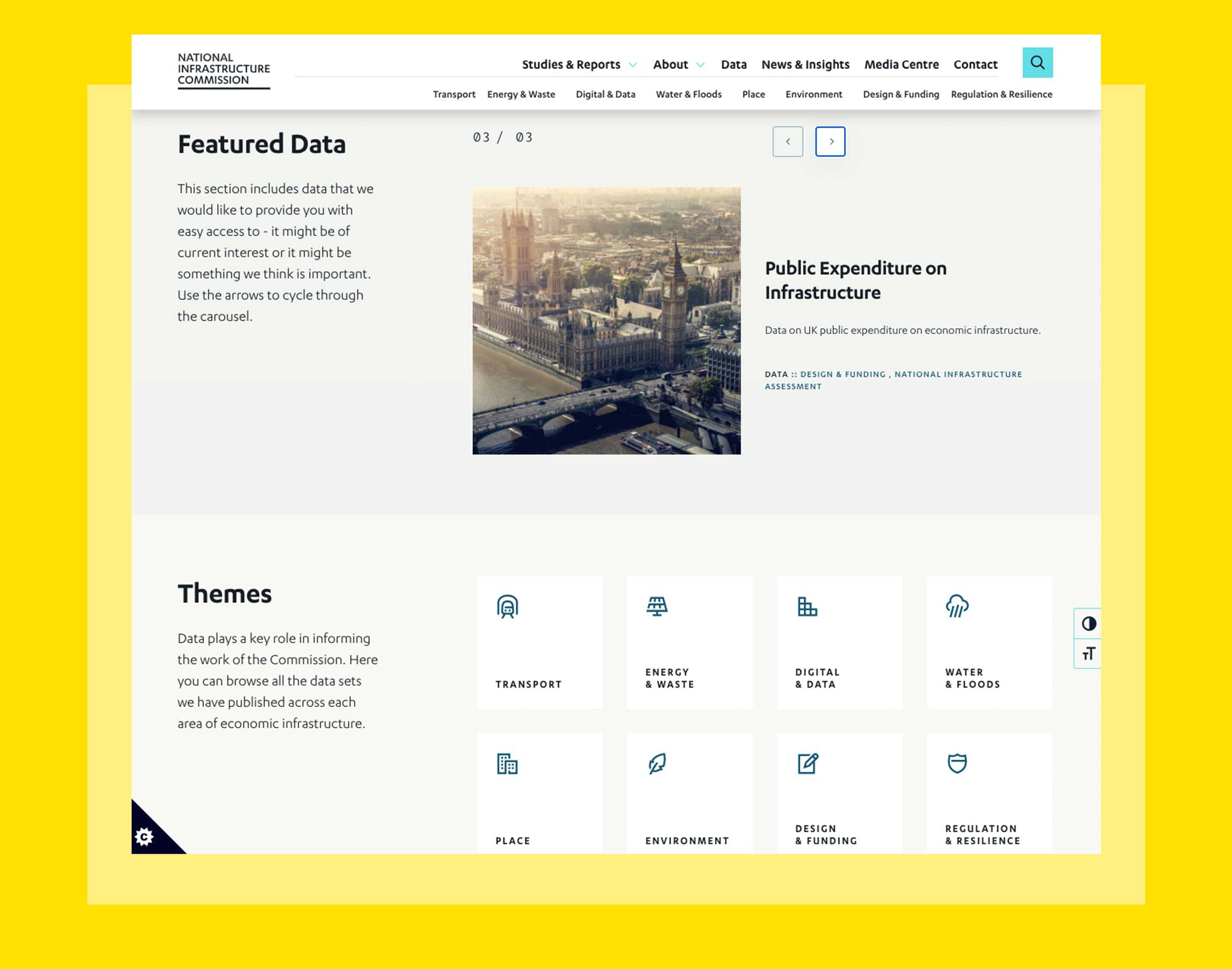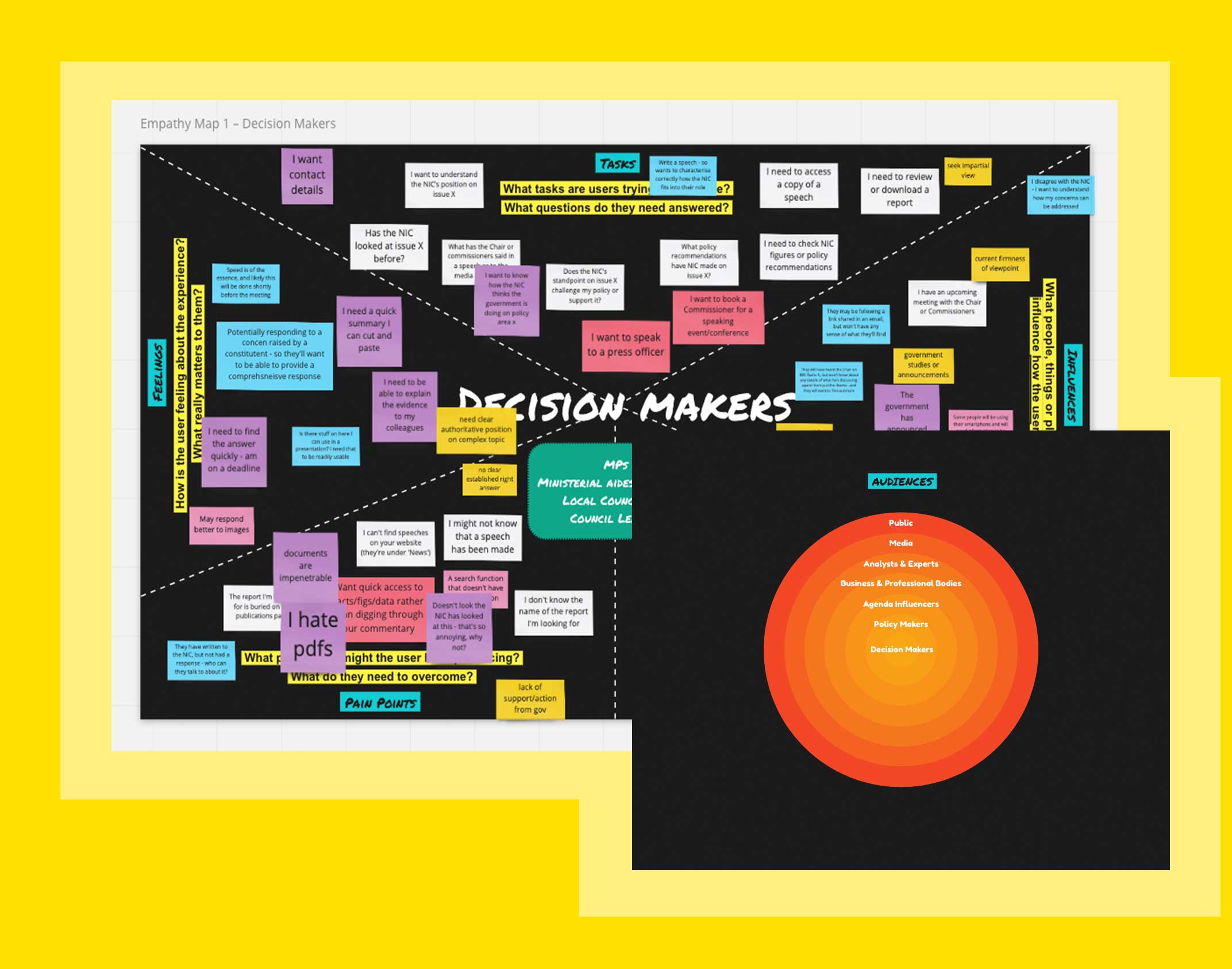 Discovering Journeys
A User-Centric Approach
We worked with all stakeholders at NIC to define the website's key audiences. These were considered in an Empathy Mapping workshop, where we use an online whiteboard tool to catalogue tasks, feelings, pain points, ultimate goals and influences. This information was carried over into a second workshop where we mapped out individual user stories and prioritised them in a confirmed architecture for the new site.
True Accessibility
The Content you Need When you Need It
It was vital for the NIC to communicate the information most relevant to a visitor's needs as efficiently as possible. We built 'theme' landing pages that grouped and presented content specifically relevant to a visitor's area of interest from across the whole site. We implemented advanced search, tagging and categorisation against various taxonomies in order to ensure users found the research they needed as quickly as possible. The site was fully audited and optimised for WCAG 2.1 AA and Public Sector Bodies accessibility compliance.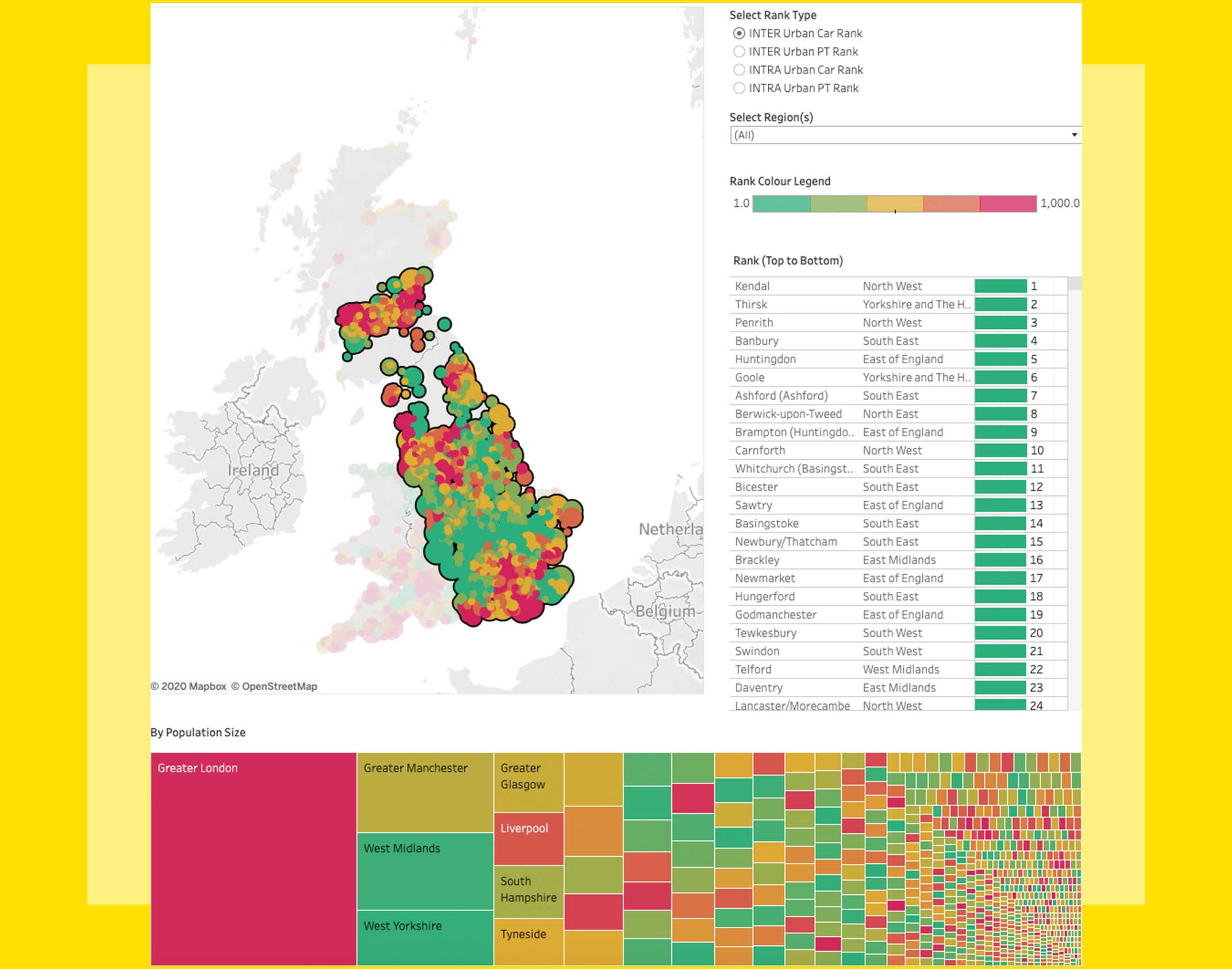 We wanted to develop a site that reflected our credentials as the UK's leading independent voice on infrastructure, and Huxley certainly delivered. They created a site that serves different groups of users intuitively, opening up a range of routes into our content. The team were responsive, flexible and above all passionate about developing a site that looks good without compromising on accessibility.

Ben Wilson | Head of Communications, National Infrastructure Commission
The Impact
A Platform for Performance
The new website provided the NIC with the platform they needed to re-launch their vital research and advice in a format that was accessible to all. Huxley further supported the NIC in provision of full data-visualisations using Tableau, allowing them to present richer insights and advice than ever before possible in their new site. The new website offers all audiences the optimal, accessible experience that they expect from such a leading public-sector organisation.