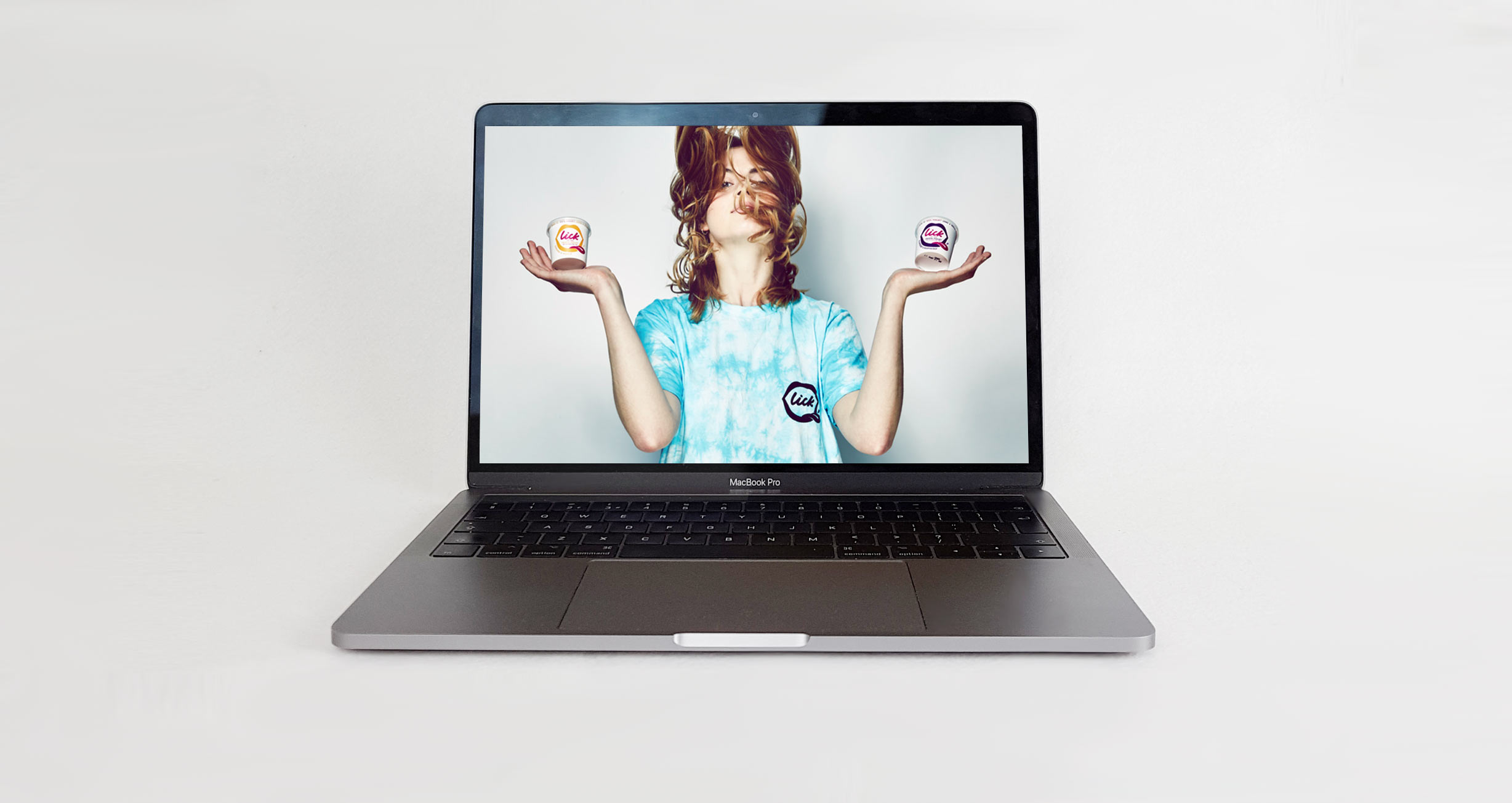 Services

Content Strategy
Marketing
Year

2015, May
Client

Lick
Lick is a frozen yogurt brand that grew out of a friendship between two teenagers in Wales. They took savings from beach business and travelled to Brighton to open the UK's first froyo shop, then went on to sell their froyo tubs to Sainsbury's, Waitrose, Tesco, Ocado and in over 10 countries World-wide. Tom from Huxley was Head of Creative at Lick, and started to form the brand's identity alongside the founders from 2008.
Lick was a startup with very small budgets and competition from high street chains initially, then Unilever products at retail later on. The idea was always to be creative to remain relevant. The marketing had to be clever enough to convince supermarket buyers and distributors to take the products on. Later on, Lick had the challenge of raising £300,000 via the crowdfunding platform Crowdcube. Lick became known not only s a froyo brand, but as a record label and event space.
Lick were also a finalist of The Guardian Small Business Awards, included in the O2 Smarta 100, and featured in the Cool Brands book which was on sale nationwide.
At their peak, Lick were one of the UK's tastemaker brands, alongside Propercorn, Innocent, Peppersmith etc.
© 2023 Huxley Digital. Registered Company No: 9863911. Read our Privacy Policy. Manage your cookies.