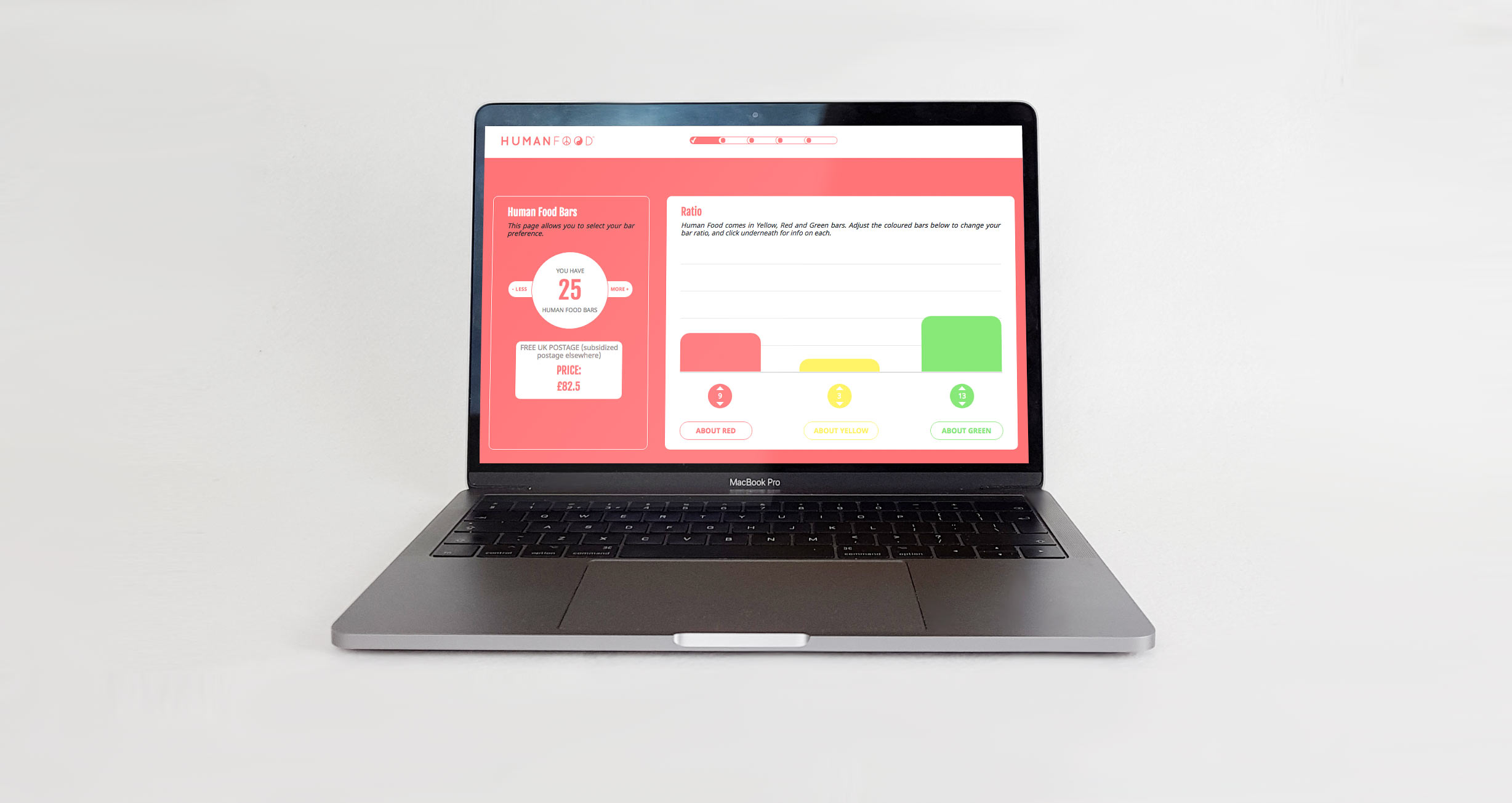 Services

Web Development
Marketing
Year

August 2018
Client

Human Food
Human Food is the World's only organic daily nutrition bar made for people on a plant based diet. Their product is based on 5 years of research and development, by a panel which includes leading nutritionists and health experts. Human Food operate as a workers cooperative, and Huxley were invited into the coop during the early stages of development.
To secure their first significant funding, Human Food decided to launch via Kickstarter with the aim of raising £80k and building up customer base. Huxley ran an influencer campaign which identified people who had a genuine interest in the product. The aim of this campaign was not to buy social media posts that are blatantly paid adverts, but to conduct 2 week trials with sportspeople and health experts who could wholeheartedly recommend Human Food to their communities.
Huxley also managed the social media channels during the Kickstarter campaign, focussing on creating content for Instagram, using hashtags that connected with the very engaged plant based community.
Human Food managed to get to their £80k target, picking up over 800 customers and becoming the highest funded UK Kickstarter food product, and the highest ever funded vegan product.
In order to get something online to bridge the Kickstarter momentum to a full Laravel web app, we prioritised first building a bespoke WordPress theme that integrated with WooCommerce, so customers were able to continue to preorder Human Food bars.
Over the following four months we developed the Laravel website you can see today. Subscribers can log in to access their 'manage subscription' hub to amend their subscription preferences, delivery address or payment details. Human Food are able to access their admin panel, which filters orders into product types and exports the data for use with their address labelling machine.
The website is integrated with the third party apps Stripe, Mailchimp (marketing emails) and Mailgun (operational emails). We worked alongside graphic designer Nick Gripton who provided flat designs, and created the brand assets.
© 2023 Huxley Digital. Registered Company No: 9863911. Read our Privacy Policy. Manage your cookies.