Thursday 20th May 2021 is the tenth Global Accessibility Awareness Day (GAAD)! The purpose of GAAD is to get everyone talking, thinking and learning about digital access and inclusion, and the more than One Billion people with disabilities/impairments.
In honour of Global Accessibility Awareness Day, we asked Huxley employees to reflect on topics of accessibility, from myth debunking to personal anecdotes.
Why does Huxley focus on accessibility?
From Dom (Director)
I have had insight over the years of an inaccessible world from spending time with my father, who has a disability and needs to use a wheelchair. The frustrations are endless and despite relative progress in the developed world there is a general prevailing ignorance of the reality of trying to move around with a disability – so much in the real world that is labelled as 'accessible' is well intended but practically useless!
This is the kind of thing we try to think about and learn from when we're building for the digital world. It is a no-brainer for Huxley to focus on accessibility as it keeps humanity at the heart of the business! We're always thinking about real people rather than generic 'users' or statistics. People expect that focus to flow into everything we do so it makes us a generally more people-friendly organisation.
Why is accessibility important?
From Hannah (Developer)
Accessible web design is so important because the internet is a public space, and we have a responsibility to make it inclusive. Public places like libraries and hospitals are accessible and the web should be too – it's the source of so much information and entertainment, and it's vital that everyone is able to access it. 
Also, building accessible websites doesn't just benefit people with specific disabilities, it improves the usability of a website for everyone. This is important as we need to build a resilient web where key information and services can be accessed under poor conditions, like on a slow connection or an old device. 
When approaching accessible web design, it's helpful to remember that while there are complex aspects to it, a few small changes can make a big difference. Writing semantic HTML and thinking about colour contrast are good things to start with, and their impact shouldn't be overlooked. 
What accessibility myth have you learned since working in accessible design?
From Steve (Senior Front-End Developer)
I think a very common misconception with regard to accessibility is that somehow making content accessible limits creativity. As part of my Blue Notes project (where I set about the task of re-creating classic Blue Note album sleeves in the browser using only HTML and CSS), I focussed on making these accessible, standards-compliant and performant. New technologies such as CSS Grid, Flexbox and incorporating basic best-practices such semantic mark-up and alt tags made it easy to deliver eye-catching, accessible design.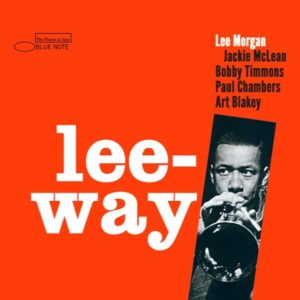 What's the most alarming accessibility statistic you've seen?
From Chelsey (Marketing)
I was shocked to discover that in February 2021, WebAIM analysed the home pages of the top one million web sites and 97.4% of home pages had detectable WCAG 2 failures. This is unacceptable, considering there are 1 billion people with disabilities in the world. Most of the errors stemmed from low contrast text, missing alternative text, missing form input labels, empty links, missing document language, and empty buttons.
I hope that, as knowledge becomes more widespread and legal actions are followed through (it only just became a requirement for the public sector last year in the UK), the internet can become a much more accessible place.
Find out more about Global Accessibility Awareness Day at globalaccessibilityawarenessday.org.