Ok, maybe the photo above is a bit overly-dramatic – we can't blame everything on a calendar year – but it's kind of in-keeping with how most people will remember it!
While the world burned we curled up in a ball and tried to think happy thoughts. As a result, a lot was learned at Huxley and I thought it would be good to strike a few of them onto record here.
A touch of fortune
As it happened, when March saw things start to turn haywire and the world began to lock down, we found ourselves, purely by accident, better prepared than we might have been:
The move to new premises across town that we had been planning for months fell through, so rather than panic and find somewhere less suited, we stepped back, found co-working space and began working more remotely whilst taking stock of the situation. As we now know, this turned out to be a huge stroke of luck as the rest of the working world was forced from the office in March.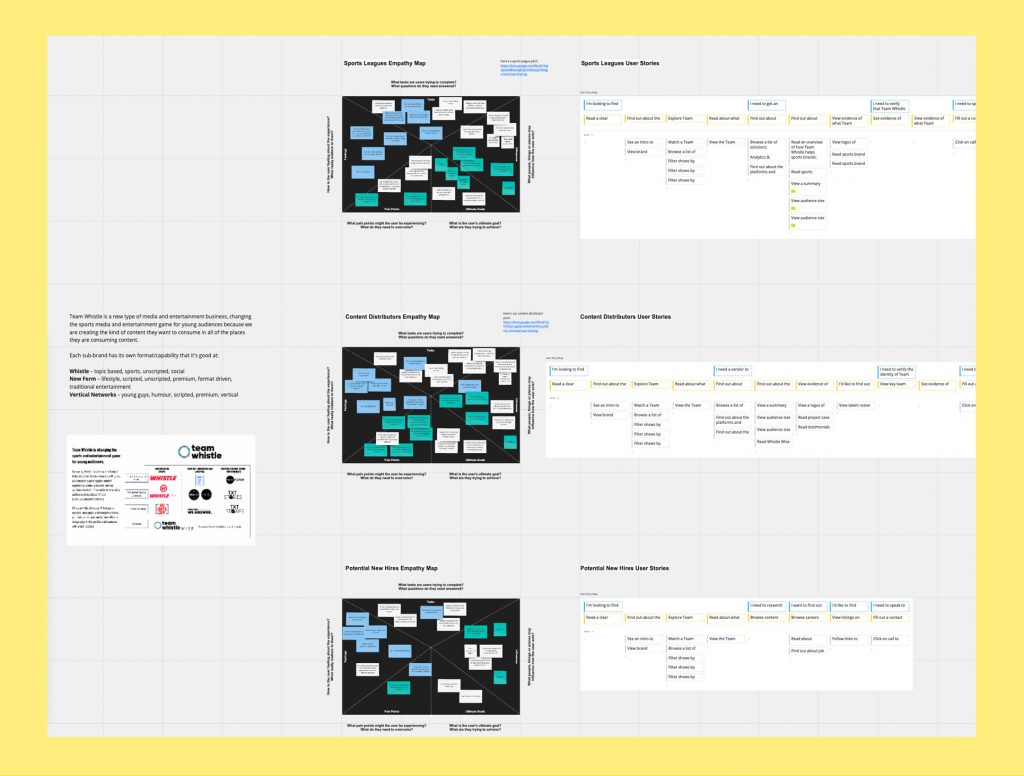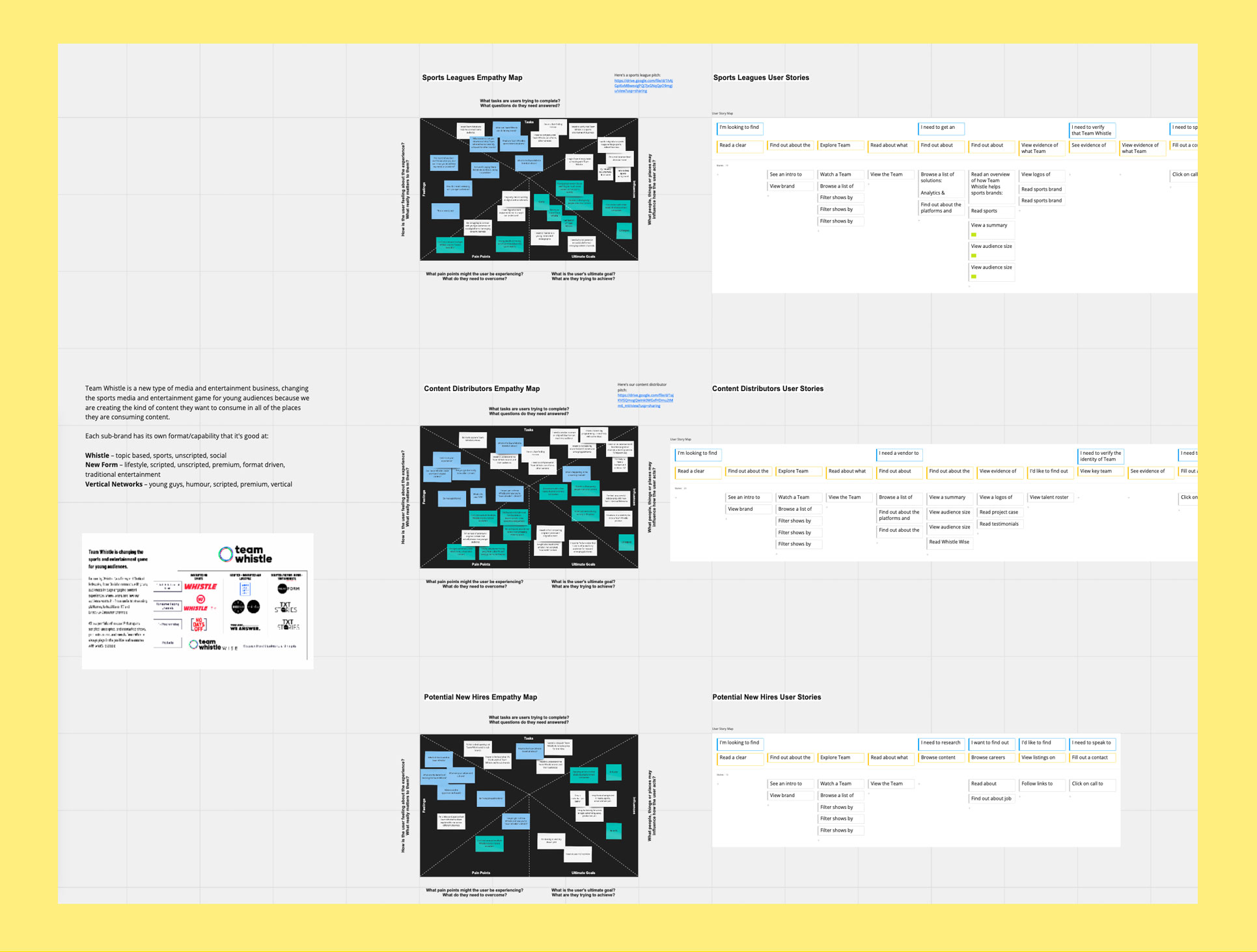 Furthermore, we started the year working with our friends at Whistle over in New York, so had already put our remote working approaches into practice to allow that project to run as seamlessly as possible across time zones.
We were lucky that these processes were gaining traction here before lockdown. That is because the practices many are putting in place because of the pandemic are equally as effective in peacetime and I think businesses of all kinds can benefit from them.
Our Remote-Working Toolkit
More central organisation of our business, processes, policies etc. using Notion
Consolidating our Project Management and project reporting processes into a single online tool – ClickUp
Remote white-boarding during client meetings and discovery workshops using Miro.
This contributed to even more effective collaboration than we had previously managed offline.
Remote collaboration of site-mapping, UX and content-planning using FlowMapp
Presentation of design and prototype websites for client feedback using InVision
Collaborative remote design work using Figma
Better tech implemented for more effective remote meeting – noise-cancelling microphones and headphones
We had dabbled in all of the above prior to 2020 (inVision has been a long-term tool), but given the remote-working setup we were forced into, they needed to be refined, instilled into our processes and made easily accessible to clients.
As a suite of tools, all contributed greatly to project successes in 2020. With the above toolkit in place, we communicated as effectively as ever – even across continents -and we were able to work efficiently throughout the year, even with all it attempted to do to derail us.
As so many businesses are coming to realise, a leaner setup like this works. We improved client collaboration and got the most out of our team by being able to work flexibly around the demands placed on people by their home lives – unavoidable, given the constraints we have all been under over the past twelve months.
A clamour for accessibility
There was another event that influenced the work that kept us busy here in 2020 – the September deadline for compliance with The Public Sector Bodies Accessibility Guidelines.
Although this deadline had been on the cards since 2018, understandably the looming deadline was cause for much more awareness among public and third sector organisations. As a result, we conducted audits for a number of charities and local authorities alongside the integrated accessibility work conducted as part of development projects.
A lot of other businesses we spoke to also mentioned accessibility and there has been a growing understanding of and demand for development of inclusive digital solutions. We expect that to continue in 2021, especially with WCAG 3.0 due, as well as the deadline for mobile websites to comply with Public Sector Bodies Accessibility Guidelines.
New skills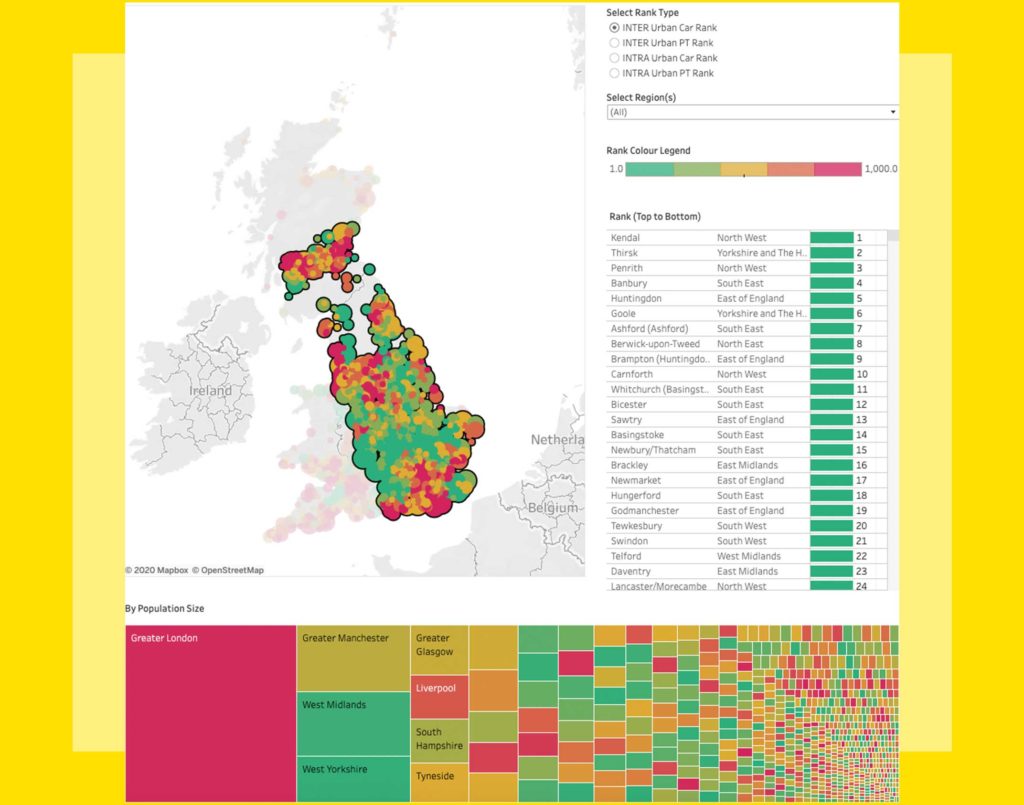 We're always looking to learn and develop, and sometimes natural opportunities arise to contribute to projects in new ways. The National Infrastructure Commission asked us to extend their website with a new proposition for data visualisation.
We collaborated closely with their modelling team to research and shortlist solutions that best met a complex set of needs and put together a suite of visualisations. We also provided training so their team could take the work forward and continue to update their site. Check some of them out!
The struggle to make new friends
We had such great plans for 2020!! We were on track to move into new premises to give us more space for our UX Lan and allow us to run workshops and events for our Worthing and Beyond and Hello projects. We also had full event strategies in place for both of those. Alas, none of that was to come to light!
We had a great initial meeting with the Worthing and Beyond network earlier in the year, which had so much engagement and was so exciting for the group that we had high hopes for the year ahead. We have pushed on with the project, adding tonnes of creatives to the directory and launching a new directory of businesses. We've also run a couple of remote workshops, so we've done all we can, but face-to-face networking has been greatly missed.
Nevertheless, we continued to seek opportunities to connect with like-minded communities and businesses. As a result we are part of another network of fantastic people at Whitehawk FC, through our sponsorship of their LGBTQ-Inclusive Team, Rainbow Rovers and commercial partnership with the club.
This has been a hugely positive development that has given us social opportunities in a year where they have been few and far between, made us part of a network whose values align with ours and allowed us to support a cause that promotes inclusion and diversity.
Time to think
We had a productive start to 2020 and were able to get stuck into some decent projects, but the madness of March impacted everybody. With a need to focus first on ensuring our projects went well and existing clients were satisfied, it became hard to keep traction and focus on business-growth.
In hindsight, the effect on the operational side of things was remarkably low but we were forced to ease-off with business development and management operations. Decisions were made more slowly and perhaps we allowed things to ease off a little too much. This did provide time to think though, and the leadership team here have invested a lot of time into direction and refinement of our internal processes. I think we'll see this come to fruition in 2021 – We know what we are, how we work, who we work well with and how to make sure we deliver the kind of quality we want to.
The latter half of the year saw us welcome Chelsey as a Marketing manager, Kati as Project Manager and Hannah as a web developer.
So although the year ended with as much confusion and fear as we have all unfortunately become accustomed to, we here as a team are feeling positive and energised and have happy new faces in the team to help things along! Here's hoping we can all stay positive in 2021.