After 6 months of doing these staff Q&As, we finally got around to interviewing Dom, our Managing Director.
Read on to find out what he does when he's not in the office, the football team he obsesses over, and his entrance theme song.
---
What made you want to start your own web agency?
I'm not very good at doing what I'm told! I always felt constrained working for other people and wanted to define the way I do it and try and do it with a purpose that makes sense to me, with people I want to do it with. This is much easier said than done but we're getting there!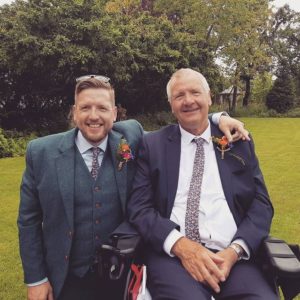 You're a volunteer on the RNLI lifeboat crew. How did you find yourself being involved with that?
I was born in Cornwall and although I grew up mostly in the Midlands we spent so much time with family down there, I always felt a connection with the sea and saw the RNLI as something special. When we moved to Shoreham and I was close enough to get involved, I did just that. It connects me to the community and gets me out in the sea a lot (almost more than my life can sustain in fact!), and we get to drive fast boats and play in rough weather!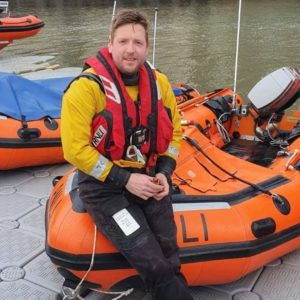 What do you fanboy over?
I'm a Season Ticket Holder at Wolves (Wolverhampton Wanderers in the premier league) so they dominate my life to a genuinely unhealthy extent. Especially given the 180 mile distance between us for the past 15 years! I try and fill the void with local non-league football hence our association with Whitehawk at Huxley, but I can't shake the Wolves addiction that's been in my blood since youth, so if you're ever wondering, 9 times out of 10 it's the Wolves I'm thinking of!!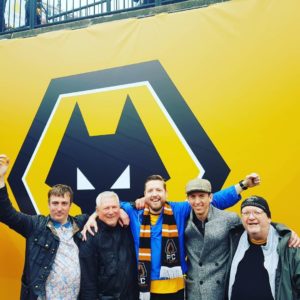 More casually, the Sopranos and The Wire.
What's an interesting fact most people don't know about you?
We did that with the RNLI one! There's a few good unpublishable experiences. I have a pretty big collection of football shirts (50+) so that's another addiction that needs to be carefully managed. I don't even wear them – I've stopped playing for a start! When I was 16 I was a whisker (and a bad interview) away from joining the RAF so things could have been very different.
If you were a wrestler what would be your entrance theme song?
I will take this one seriously. Some sort of hip hop banger. Roll Out by Ludacris
---
Have any other questions for Dom? Shoot him an email at [email protected]