As you can see below, I recently found my name in lights on Whitehawk FC's TV show on Brighton's Latest TV network – Hawks over Brighton (our segment here)…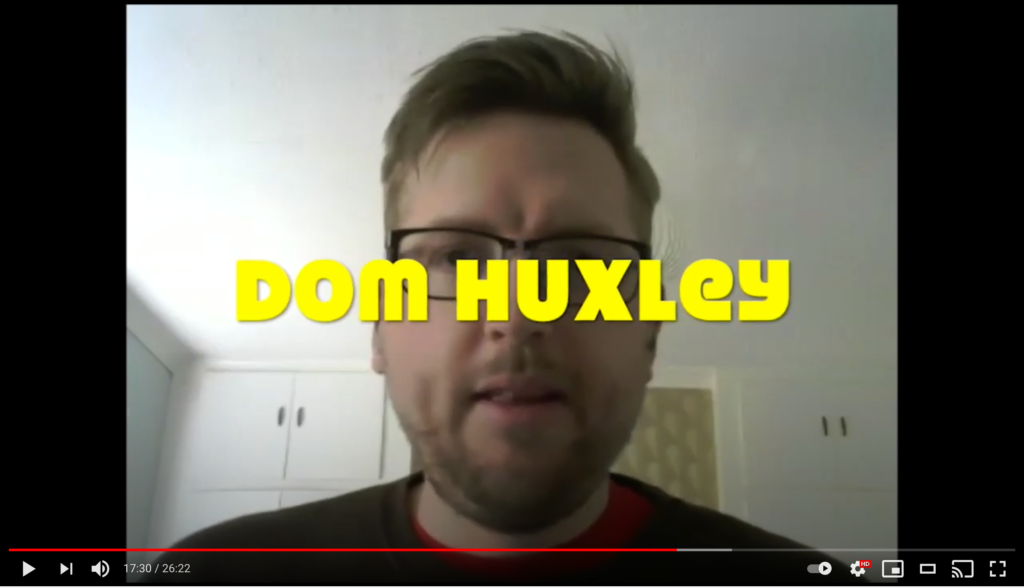 If you're interested in reminding yourself what short haircuts look like – and seeing how hard it is to present yourself on screen with any kind of discernible charisma – head over and check it out! In customary 20/21 fashion, it is filmed through zoom with my bedroom as the backdrop!
There were some soundbites I felt worthy of our blog though, as I was kindly asked by Whitehawk super-fan and media legend Odds n Evens to say a bit about the incredible Rainbow Rovers project and what we have done at Huxley to support it, as well as talk about what we do here as champions of a more accessible web.
See this news..
How we got involved with Whitehawk and why
Our involvement with Rainbow Rovers
The plan for the new Rainbow Rovers website.
Why Huxley love to partner with Whitehawk and Rainbow Rovers
What we do at Huxley to help promote an accessible web.
Beyond my little bit, the show presents a mix of football, music, comedy and community and has proved a big hit with viewers – rapidly become one of the most viewed shows on the Channel.
This Rainbow Rovers Special Edition also features Whitehawk's very own Equalities & Inclusion Officer, photographer and award winning manager of the team… Sophie Cook.
You can watch Hawks Over Brighton on Latest TV, Freeview Channel 7, and Virgin Media channel 159 locally, and on live stream via www.thelatest.co.uk. For the whole 'Box-Set' of previous episodes visit Whitehawk FC's YouTube channel,  'whitehawkfc,' to catch up!